Comment of the Week goes to | Insurance Business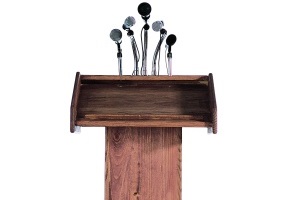 Insurance Business was spoilt for choice over the latest winner of Comment of the Week.
From concerns about recruitment agencies to comments about commissions, the readership was engaged throughout the week, leaving Insurance Business with a tough decision to make.
However, after much deliberation, we have chosen a worthy winner and a runner-up for their captivating comments.
This week's winner is Robert Cooper who took to his keyboard to respond to a story on recruitment agencies thrusting under qualified and inexperienced candidates on brokerages.
He not only highlighted the need for regulation to oversee the recruitment agency industry but suggested that an insurance association or body could vet recruitment agencies.
"Unfortunately there are good ones and bad ones […]. The trouble is there is no legislation overseeing this industry like we have to have. Maybe Steadfast or NIBA or even the ICA should vet these agents out by surveying us all on our experiences and only endorse those that are prepared to meet a code of conduct and particular agreed standard that our industry requires. Then we can weed out the cowboy operators. After all, our livelihood depends on it and so does the livelihood of decent recruitment agents who get tarnished by the same brush."
Robert wasn't the only one, whose passionate prose pricked up our ears. Yesterday's story on brokers' commissions also got the market talking. Brokers in North Queensland had been criticised for charging excessive commissions to body corporate customers.
Reader Frank Starrvaggi aptly articulated the difficulties brokers faced in placing hard risks, stating it involves a great deal of work. His comment got him second place.
Here is his comment in full: "Whilst I appreciate the comment about being remunerated accordingly, the work involved in placing a hard to place risk is more time consuming and involves much more work than a $1,000 account.
"E.g. Staff resources in obtaining quotations and approaching various markets, working out which coverage and if available is best for the client and finally presenting to client for their approval. Whilst on the face of it the client may feel it is money for jam! This is most definitely not the case. I believe brokers work in the best interest for the client, and are paid for their professionalism based on our experiences."
Well said, Frank.
Thanks to all our readers for sharing their thoughts this week!