Comment of the Week goes to… | Insurance Business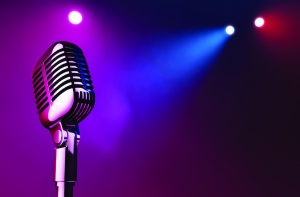 The debate regarding recruiters rumbled on into this week with seasoned insurance broker Lester Levin claiming that some placement companies discriminated against candidates based on age.
This prompted a gamut of comment from those who too had similar experiences, to advice for Levin, and well-wishers.
The vast array of useful commentary from Insurance Business' wise audience left us with a tough decision, so we chose a winner and a runner-up.
This week's Comment of the Week winner is Nothing to do With Age. This commentator pointed out that recruiters and employers choose candidates based on a series of criteria, including "three red flags". They are: tenures, skills and recent, valid references.
He added: "Unfortunately it is a candidate strong market and there are enough broking candidates in the market with long tenures, no career gaps and strong professional references.
"Hopefully none of the above points mentioned apply to Lester's resume and he will be successful in finding work very soon."
In keeping with the theme, the runner-up is thebiggerpicture, who sympathised with Levin's predicament . Thebiggerpicture, a recruiter, said it is "short-sighted to suggest it's due to age", rather it is the candidate's experience, qualifications and background that come into play during the recruitment process.
"Quite simply in the current market, which is very competitive, perhaps he's not a strong candidate," he continued. "I can understand his frustration if he's struggling to find work, my suggestion is the recruiters dealing with him need to be honest and extend honest communication. Without seeing his resume I would suggest the reason why Mr Levin is finding it difficult to find work is perhaps due to previous poor tenure, weak references or quite simply because he's been out of the job market for too long."
Thank you to all our readers for sharing their thoughts on recruitment issues.
Tune in next Friday to find out who will take the crown.