Comment of the Week goes to… | Insurance Business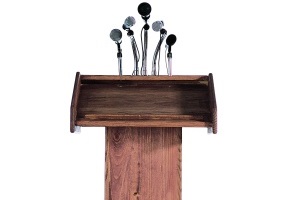 This
week Insurance Business
opened the proverbial can of worms by reporting on the
NSW Government's reforms to strata
.
Our stories unleashed a raft of comments from brokers who said the reforms do not property address the conflict of interests of strata managers, with many giving alternative solutions.
One such reader was Errol Anderson, whom is this week's winner. He suggested the
Government
considers the options provided by the Queensland Body Corporate Association: Either using an independent escrow or system or allow other types of products that provide competition through mutual assurance schemes.
Here is his quote in full:
"I agree, this proposed legislation does not go far enough.
"The whole area of strata manager commissions needs to be placed under close scrutiny, not just insurance commissions.
"The fact that a manager receives a commission is not the real issue, it is the process that leads to a manager receiving a commission from a limited selection of "preferred suppliers".
"We know an owner, or the committee, may bring alternate independent quotes to the manager prior to any quotes being voted on.
"However, the current process sees the manager in a position of privilege and with higher-knowledge prior to quotes being placed on a meeting agenda.
"This is where the current process fails the strata industry.
"This allows the manager to ensure their preferred supplier quote comes in under independent quotes. Some say "that's great, it lowers the price" and this may be correct in the first year.
"The second year will see other brokers unwilling to waste their time and resources to quote, and by the third year of preferred supplier quote acceptance there may only be one quote as other businesses drop away.
"The fourth year, up goes the premium, competition is gone.
"The QBCA viewpoint is that the current process allows anti-competitive behaviour, insider-trading behaviour and conflicts of interest.
"Proposed Solution: QBCA have proposed 2 options-
1 Allow other types of product that provides competition through assurance and assurance, such as mutual assurance schemes covered by a blanket insurance cover.
2 An independent escrow system be created for all quotes where a manager's preferred supplier commission is included. Who pays for this? The system can be electronic and paid for by those using the service.
"This process will be arms-length, accountable, transparent."
Thank you to all our commentators this week.