Comment of the Week goes to… | Insurance Business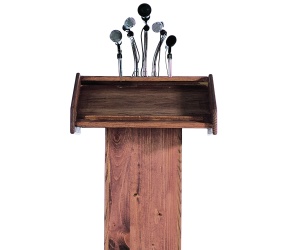 Yesterday
Insurance Business
reported on
Macquarie's 2013 Insurance Broking Benchmark Report
which found that one in five brokerages are looking to buy or sell their business at present.
It also revealed that brokerages have also set their sights on the online area, with 59% of respondents intending to invest in their websites over the next three years, followed by customer relationship management systems at 33%.
This prompted readers to voice their opinions on the evolution industry.
Forbsey welcomed the "the retirement of old ideas, old mentality and parochial business skills" and called for a "thresher and more contemporary arena".
However, this week's winner is David Coe, who said traditional methods still have their place in the industry but noted businesses must adapt to avoid being obsolete.
Here is his comment in full: "
I myself have been on the acquisition trail for the past 3 years, creating a larger client base, therefore promoting rapid growth. We do need to position ourselves in a way that we can gather resources and facilitate the ever evolving manner in which business is being conducted. Traditional ways are still good and should be still practiced, however, if a business is not prepared to alter or adapt, they themselves could end up being obsolete in the future. It is a fact, that the new generation of customers' expectations are somewhat different to what some of us are used to and we need to harness & implement ideas to capture this market, or, online or internet savvy insurers will."
Thank you to all our readers for their input this week.