Commissions could be swapped for shares in rumoured IPO | Insurance Business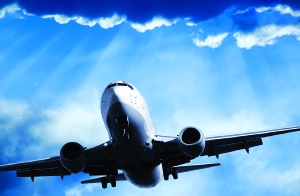 Travel insurance company Cover-More could see airlines and travel agencies swapping commissions for shares if an IPO takes place.
Reports that Cover-More plans to float before the end of the year gathered momentum after a spokesman for the company confirmed that UBS and Macquarie have been appointed to look at options for a float.
If a float was to take place, the hope is it would raise $600m to $700m, according to reports.
Sources told Insurance Business that a float could pique the interest of airlines and travel agencies which receive commissions from Cover-More.
One broking boss said: "Travel insurance providers pay commissions to agencies and airlines. The agencies and airlines might buy into Cover-More to receive dividends rather than commissions."
Market observers say Cover-More, which is owned by private equity company Crescent Capital Partners, could do reasonably well on ASX despite the saturated market place.
"Travel insurance is a crowded marketplace," the source said. "You have Chubb, Dual and AIG - to name a few - but Cover-More has a pretty good share of the market."
Asked if a float is a good move, they said: "It's all about who underwrites for them. To have Munich Re and Great Lakes underwriting [claims] is pretty good."
Crescent Capital Partners may be making a good move by listing the business as a recent survey into growth opportunities in Australia found that general sentiment is ASX will rise over the next 12 months and investors are planning to increase their exposure to the stock exchange.
Interviewing 200 investors, stock research application house Skaffold found that 70% of respondents tipped ASX to rise over the next 12 months, reflecting an optimistic attitude. Around 84% of respondents signalled their intention to increase or maintain their current exposure to the ASX.