Commissions: Insurers may poach personal portfolios, say brokers | Insurance Business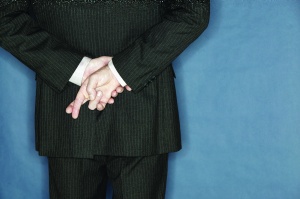 Brokers remain optimistic that insurers are not gauging reaction from
Vero
's decision to cut commissions before making similar moves – rather some expect insurers to make a play for their business with better deals.
Insurers yesterday remained
resolute that they would not cut broker commissions
following on from
Vero's decision to reduce rates on home insurance.
Brokers are hopeful that the insurers will stick to their guns. Robert Cooper, director of
Cooper Professional Risks
, said: "I don't think other insurers will follow suit because we will see a lot of broker portfolios moving away from Vero.
"Brokers have to act in the best interest of clients and if an insurer still offers the best price and best cover for the client [regardless of commissions] then the client should stay with that insurer. What will probably occur is if the broker can get the client the same cover at the same price with another insurer they will take it – and they will still be acting in the best interests of the client.
"The competitors will see it as an opportunity to pick up business – it encourages them to make a special offer to brokers looking for like for like cover."
Broker champion Kate Fairley said she is unsure if brokers will switch to other providers based on commissions.
"
ASIC
will have to watch out for brokers being preferential because brokers can't chose products based on remuneration."
Some brokers believe intermediaries may have to make a stand against the lowering of commissions.
Murray Bruce, MD of Bruce Insurance, noted that brokers do not want to exit the personal lines market completely and would have to come together to "make a stand".
"There will be a couple of insurers that support brokers. Brokers should stick together, cluster groups like Steadfast can help with that," he added.
However, David Coe, owner and manager of Northwest Insurance, voiced concerns that some insurers would eventually reduce commissions on personal lines.
"We know there is a big push from some insurers who also play around in the direct market and offer lesser priced domestic products have either minimal or no outlay in commission saving their bottom line […]. Let's hope the insurers do not [lower commissions]."