Communication – key to good mental health claims outcome | Insurance Business Australia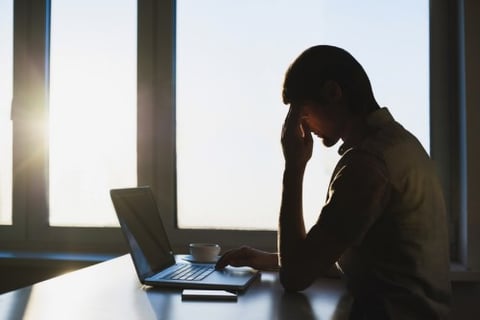 Psychological claims not only have the potential to destabilise businesses, they can also cause friction between employer and claimant, particularly due to higher-than-average time off and claim costs, as well as longer-than-anticipated claims process, a claims leader said at a recent workers' compensation event.
At the event, hosted by SmartCompany and the Australian Chamber of Commerce and Industry, Spencer McCabe, manager claims supervision at SIRA, said the process for settling mental health claims – more than 90% of which were linked to work-related stress – often leave both employer and employee in a state of limbo, which can lead to negative consequences.
Search and compare insurance product listings for Workers Compensation from specialty market providers here
McCabe described the long process, which often leaves both parties frustrated at the delayed outcomes.
"Some insurers, when they're presented with a psychological claim, will push that claim away using what's called a reasonable excuse," he said, as quoted in an article on smartcompany.com. "So the injury that's described to the insurer will list stress, depression, anxiety. The insurer will respond, 'Well, that's not a diagnosable condition, so we therefore don't have to make payments on it.'"
McCabe said the insurer will then make investigations into the background to make a liability determination, after which the insurer may contact the worker.
McCabe said there often exists a "culture of blame" when it comes to psychological claims, which causes friction between employers and workers. He said that in order to arrive at an amicable outcome, it is absolutely critical that both parties communicate with each other.
"The biggest single determinant of whether a worker is likely to return to work or not is their relationship with their employer," he said.
His opinion is shared by Liz Greenwood, policy manager for workers' compensation at WHS and Regulation at NSW Business Chamber, who said that most employers have the best intention.
"Employers tend to – in my experience anyway – have the reaction, 'Well of course, do what you have to do and get better,'" she said.
Greenwood added that employers often choose not to stay in contact with workers with stress-related injury because they don't want to add to their stress.
"Psychological injury should not be treated the same as a broken toe," she said.
McCabe noted, however, that both parties, particularly the employee, may feel that communication has broken down during the deliberation process of settling claims, which can cause more unnecessary stress and anxiety.
To address this issue, Peter Meighan, manager for policy services at icare NSW, stresses the need for more communication, particularly between the insurer and employer.
"That contact with the employer to help the return-to-work process from day one is absolutely key [to a good outcome]," Meighan said. "Regardless of the claim status, it is important for businesses to work closely with their insurer to ensure that the lines of communications are open between all parties."
Related stories:
Industry faces "systemic difficulties" on mental health
APRA probes heavy losses in disability income insurance market