Companies mull government subsidies on premiums | Insurance Business Australia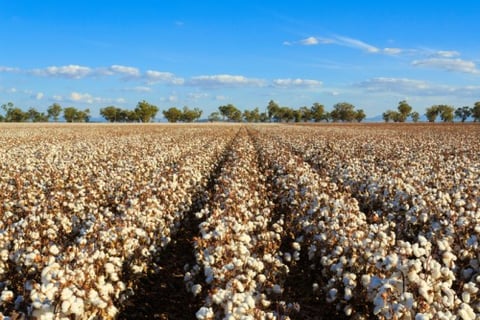 Providers of multi-peril crop insurance (MPCI) are looking forward to government subsidies on premiums despite having a better year of fewer payouts.
MPCI provider
Latevo
told
ABC
that less than 1% of Aussie farmers avail of MPCI, which makes it more difficult to spread the risk. The low number of participants also means fierce competition among the handful of companies that offer such insurance products.
Latevo founder
Andrew Trotter
noted, however, that the past year has seen fewer crop failures, which meant that, for the first time, the company collected more premiums than it paid out.
Latevo, as well as its competitor Sure Season, paid out to farmers in the central-west of NSW who suffered losses from the floods caused by the September 2016 heavy rains. New player Sure Season also paid out to farmers for frost damages in southern Queensland, the central-west and northern areas of NSW and in Western Australia,
ABC
said.
Currently, the Federal Government implements a crop rebate insurance scheme, which offers around a $2,500 rebate for the upfront costs of securing, or attempting to secure, multi-peril crop insurance.
The NSW Government, on the other hand, is considering providing a 50% subsidy of up to $30,000 for the first two years per farm business, falling to 25% for three years.
"Every new business has a gestational period to get up and going and we really do need some greater participation by the farmers or the product won't be here in five years time," Trotter told
ABC
.
"The reality is governments are looking at this very closely because they understand we need to get more participation by farmers.
"It's a cultural shift as farmers have never thought of it before."
Brendan Reinheimer, of Sure Season, said that while MPCI still has ways to go before it could go commercial and stand on its own feet, MPCI "revenue products" did not need any subsidies by the state and federal governments as they do in other countries.
Some farmers were using the insurance to help take up forward grain contracts, Trotter told
ABC
.
"Effectively, people bought insurance contracts in March [and] April last year; they saw some price spikes for both wheat and pulse prices," he said. "So they forward-contracted on those prices for delivery in [the] December-January period."
"They've been able to get far greater return for this year's crop than farmers that didn't have that confidence to forward-sell when they didn't know what sort of crop they were going to get."
Related stories:
Farmers call for stamp duty consistency on multi-peril
Insurance rebate scheme suffers poor uptake
"Opt-in opt-out" behaviour for multi-peril could lead to higher premiums