Comparator websites costing health insurers $200m a year, says Bupa leader | Insurance Business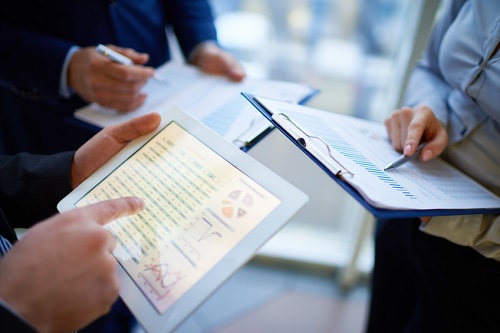 A leader of a major health insurer in Australia has tagged comparator websites as being a "significant cost on the system" and urged transparency on commissions charged to health funds.
Bupa
's managing director Dwayne Crombe said that based on his calculations, the commissions paid to comparator websites – usually taken from the first year's premiums – are costing health insurers $150m to $200m a year and pushing up premiums.
"The customer might not have to pay more to use a comparison website, but the health insurers have to pay direct, and what happens when the health insurers do that, is it comes into their price, so the customers are then paying for it indirectly," Crombe told Fairfax Media. "It's not in the customers' best long-term interest, for them to have all this money going off to somebody else who isn't even providing healthcare."
His comments came as a Senate committee proposed that intermediaries be required by the federal government to disclose any commissions they receive from private health insurers for their service.
According to the
Fairfax
report, rising health premiums – which saw a 54.6% cumulative increase since 2009 – was one of the three major reasons why 10,000 Australians are dropping their policies every month. The other two are confusion about coverage and uncertainty about value.
Fairfax noted that despite a rapid increase in the number of comparator websites to help consumers understand the complex system, only between 10% and 46% of all unrestricted health funds are being compared by the sites, and none include market leader Medibank.
Crombe wants all comparator websites to disclose the exact amount they are charging health insurers for their commission and how many funds they are comparing.
"They are conflicted to the extent they get a percentage of that first year's premium from whoever they advise the customer to go to, which is typically between 27% and 35%," he told the news agency. "Normally in financial services, you have to declare what your commission is, but because there's no legislation about how they should practice, they don't have to do that."
Christopher Zinn, chief executive of Private Health Insurance Intermediaries Association, denied Crombe's allegations and urged the Bupa managing director to submit evidence.
"Comparators do add a great deal of value – they have call centres who can do a needs analysis and tell consumers what is available in the market," Zinn told Fairfax. "As long as there are controls in place about avoiding conflicts of interest or conflicted remuneration, and consumer protections are in place, I think they offer a very good service."
Related stories:
Insurers recognised at finder Awards 2017
Bupa leak highlights industry vulnerability
Health insurer Bupa rocked by major data breach