Compare the Market welcomes broker business with "open arms" | Insurance Business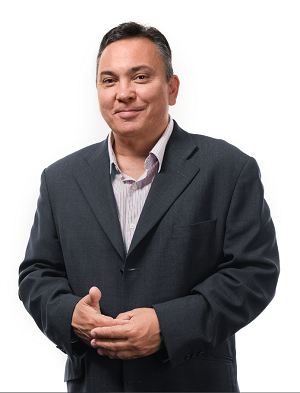 It has been just six months since price comparison giant Compare the Market launched in Australia and although it could be seen as the future of distribution, the aggregator is keen not to step on brokers' toes.
Compare the Market revolutionised the general insurance market in the UK when it launched six years ago. GI became fun, uncomplicated and accessible, and the aggregator's loveable meerkat mascots are now collectables; and brokers as well as insurers place business on the website.
Australia's Compare the Market managing director George Meligonis, pictured, believes the local market is ready to make the same advancements.
Some insurance players have taken to the aggregator quite quickly, and Compare the Market has been in the enviable position of choosing which companies it wishes to work with. At less than a year old, a host of companies are using this distribution channel including Columbus Direct and Virgin Car Insurance to sell their products via the aggregator.
Keen to expand and diversify the business, Compare the Market is reaching out to brokers.
Meligonis tells Insurance Business the aggregator was not competing against brokers but, in fact, wants to work with them.
"We do not see ourselves as going head to head with brokers either. Traditional brokers have a loyal customer base. But we are absolutely keen to interact with brokers who can put together products, even specialist ones like insurance for high performance cars, for the broader market. It's a good opportunity for them to market their business and increase their customer base. We welcome that opportunity with open arms. We haven't had any response from traditional brokers but we are keen to hear from them."
Meligonis admits some Australian insurers had been less than enthusiastic about working with the aggregator.
"Getting the big car insurance companies to participate on some of the products has been difficult. For a long time, the big insurance companies had market control. Perhaps they see us as a threat to their business but my response is: 'If you have a product, service and price that are competitive, you have nothing to worry about and brokers should see aggregators as a good opportunity to promote their products and brand'. Maybe brokers can persuade insurers to sell their products on the site that would be good."
The Australian site is driven by customer demand, suggesting there is a change the aggregator may one day diversify into other insurance lines.
While only 3% of Australians use comparison sites to buy insurance compared to 60% in the UK, Meligonis is adamant that Australia is ready to embrace the aggregator market and in years to come, price comparison sites would be as popular as they are in the UK.
"For a lot of Australians, transacting online is not a foreign concept. It all comes down to education. Australians know and understand how price comparison sites work but the trust is not there yet. That will come with time."
He adds: "When the UK site launched, it took a while for the UK consumer to catch on and now it is a crowded space. We are in a similar space now but in the next few years, it will really take off."
Would you work with Compare the Market? Leave your comments below