Comparison site iSelect loses CEO, faces takeover bid | Insurance Business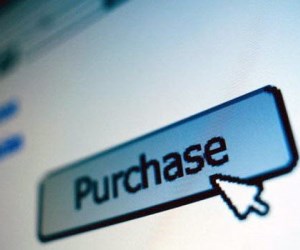 Australian comparison site iSelect has revealed that its CEO has left the business amidst talks of a takeover bid.
In a statement to the ASX yesterday, the company revealed that Alex Stevens
, who was appointed CEO of the company in March 2014
, has resigned from the business effective immediately.
Stevens "has chosen to pursue new career opportunities outside of iSelect," the statement said, as the company commercial director, Scott Wilson has been named CEO.
Wilson becomes CEO of the business having joined the company in 2013 and iSelect chairman, Chris Knoblanche said that the move is the right one for the continued growth of the company.
"We are delighted that Scott has accepted the role to take iSelect to its next stage of development as Australia's leading multi-channel comparison service,"
Knoblanche said.
"Alex will help to ensure there is a smooth transition of leadership to Scott. We thank Alex for the important role he has played in laying a number of foundations for iSelect and the completion of several strategic projects during his tenure."
The board also announced that they have received a "confidential, indicative, non-binding and conditional proposal from a well credentialed international private equity firm to acquire all of the shares of iSelect via a scheme of arrangement."
The Australian Financial Review
reports that the bid has come from US private equity firm Providence Equity Partners and is reportedly below $2.00 a share.
"The board of iSelect, together with its advisers, considers it is in the interests of iSelect shareholders to progress the proposal by providing the private equity firm with a preliminary level of due diligence information and access to senior management," the statement continues.
"This process is ongoing and may take several weeks."
The statement was quick to point out that the preliminary moves do not mean a deal is in place as the company will continue to assess its options.
"Shareholders should note that there is no certainty that a proposal will result in a binding offer or whether such an offer would be recommended by the board of iSelect.
"If the proposal does not proceed, the board intends to implement a range of capital management initiatives, including an on-market buy-back. The board considers that it would be imprudent to initiate a buy-back until the completion of due diligence and negotiations with the potential bidder."