Competitors could poach liquidated broker's client book | Insurance Business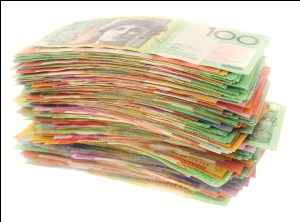 It seems the only the thing worth selling of collapsed broker All Class Insurance is its client book, but operating in a small market has left some wondering if its competitors have already poached its customers.
All Class receivers PPB Advisory were accepting offers for the client book up until Wednesday 15th May but sources have questioned whether there actually anything to buy as, in an industry as small as broking, intermediaries are likely to know All Class' clients and poached customers, while others may already have jumped ship.
David Kenney, partner in charge of corporate services, with Hall Chadwick Accounts and Business Advisors is an expert in the buying and selling of distressed assets.
Although he could not comment specifically on All Class, he told Insurance Business that times are tough for sellers of distressed assets.
"It's hard to find money for anything at the moment. This is the general rule as almost anything will struggle to sell unless it is very high quality and well-placed," Kenney said.
"There aren't many companies that are buying people right now for various reasons such as they don't have the money, or they don't want to borrow. Most companies want to grow organically and if a company drops the ball, and they will pick it up for next to nothing, then they will. If a company falls, another business in that sector will pick up that business."
"There are a limited number of people of who will want an asset like a client book," he added.
Kenney conceded, however, that a receiver might have better luck selling a client book than property.
"It's usually better to buy businesses with specific operational assets because you can pick up the business and get a resist out of it. When it comes to property, it depends on the valuation."
He said the fact that the liquidated company has debts (All Class owes creditors $1.9m) would not put off potential buyers but he noted a growing trend among buyers is to pay the asset over two years in order to protect themselves.
"It means the vendor gets paid when the buyer does. Buyers that do this might offer a higher price to persuade the seller."
He advised potential buyers to take a close look at an asset that is heavily discounted.
"If something looks cheap, you need to take another look: Are there any synergies between that business and yours? Make sure there are synergies so that it is a bolt-on buy rather than you purchasing someone else's problems."
He also suggested buyers think about what the clients in the book want from a new provider. "Why should they transfer over to a new company?"
Kenney added: "Think about what is the general state of the business? How much would it cost to do it up? What revenues can be generated and what is the value of the company?
"It is a buyer's market," he added. "But there is nothing much around now and a receiver does not want to sell an asset too cheaply."