'Complete recipe' for market storm | Insurance Business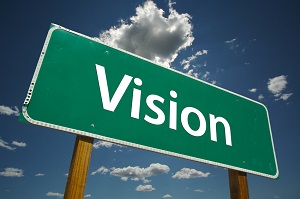 The oversupply of capital in the market, coupled with a lack of alternative investment and other factors have created a "complete recipe" for the storm currently seen in the market according to a major international broker.
John Donnelly
, Asia Pacific head of placement for Marsh, told
Insurance Business
that the current conditions in the market are a "complete recipe" unrivalled throughout his 40 year career in the industry.
"Never have we had this sort of… complete recipe for the sort of storm we are seeing in the market," Donnelly said.
"The oversupply of capital, everybody trying to pile into the market, a lack of alternate investment opportunities, all of those things haven't been there.
"At the time that the market has been losing money in the past, there wasn't a surplus of capital and a continuing flood of capital to the market so that is the real difference this time in the dynamic than any other time.
"I suppose the other thing is that the carriers themselves, insurers and reinsurers, are a whole lot bigger than they were ten years ago and fifteen years ago when the market was going up. Their balance sheets are able to withstand losses more than they ever have been in the past."
Speaking on the launch of the
Insurance Market Mid-Year Update,
Donnelly said that while the D&O and group life markets have shown signs of hardening, no other markets "are immediately apparent," to follow suit.
Donnelly stressed that global insurers "clearly can't continue to compete in the market at the prices that they are and produce the sort of results they are producing," as he expects individual insurers to correct their own books rather than the market changing as a whole.
"I think what you are more likely to find are individual insurers making their own decisions on what they need to do on correcting pricing of their own book because of their results, not the markets results," Donnelly continued.
"Those who are suffering with their results, it can't go on for time immemorial, they have to take corrective action. Fortunately for our customers, we are a broker, so for those trying to put their prices up in the market, there are plenty of others who are willing to step into their place."
Donnelly said that as the market has continued to soften, one aspect of the industry has become more important for all brokers regardless of their client book.
"There is no doubt that claims negotiations with insurers have become more difficult and more intense as the market has got softer," Donnelly continued.
"We have to work really hard on the claims side to ensure that clients are getting what they should expect to get out of policies that they have bought.
"Our job of really getting from our clients what is driving their buying… because if we are not close enough to the client to understand what the issues are in their business and in their particular company and we can't provide a program that reflects those circumstances, well then we are gone because we are not meeting the clients expectations and we are not providing the service that they are looking for and what they should expect to get from the market.
"I think that really applies to every level of the broking market, whether you are in SME, it is really getting close to the client, talking to him about what the important things are for them at any given time."
RELATED ARTICLES:
Marsh forecasts further declines in premium
Strategic partnerships key for brokers