'Complete transformation' not necessary for broker technology | Insurance Business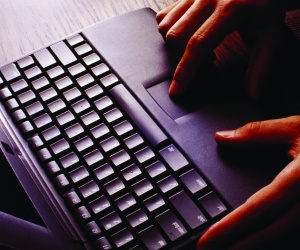 "Insurers and brokers need to invest in technology that not necessarily looks to completely transform everything, but looks to enable their environment in a digital world."
That advice comes from Kevin Gaut, the UK-based Chief Technology Officer of SSP, currently in Australia to present to an SSP User Group and spend time with local customers.
SSP currently provides general insurance technology solutions to customers in over 50 countries.
Talking to
Insurance Business
about changing technologies, Gaut says, "I think the world has fundamentally changed in the last 10 years. 10 years ago, it was all kind of back office.
"But now, we're being taught to be much more digital and therefore insurers, like any other industry, need capabilities to suit their customers and their partners, like brokers. Legacy environments are fantastic at doing what they've always done, but they're not very good at living in the modern world."
Gaut says, for too long, many have concentrated on cost savings, which makes it difficult for them to implement new solutions. "What insurers should be looking to do, and brokers, is to be able to have platforms that allow them to test and learn, and to try things out at quite a low cost...and their existing environments don't allow them to do that.
"What we're looking to do is introduce software and solutions that really enable insurers to follow those kinds of methodologies."
On new technologies, Gaut says telematics is an area where there's a great deal of work currently going on in the UK. "I want an insurer to use telematics to understand and give me unique insurance," says Gaut. "We're working on telematics with our customers in Australia, but that's just one part of the big data story."
"Now, with data, I can find out much more about individuals. I can really target insurance to the people I want to insure…We're seeing a lot of insurers, certainly in the UK and other territories, really using data that's available to them to really cherry pick who they want to insure…"
Gaut says it's important for insurers to ensure they're delivering insurance to customers in the way customers want it delivered. "Digital channels don't operate for everyone…So understand what your customer segment is and target the appropriate technology to that segment. Don't enforce technology on people who aren't able to access it in that way or don't want to access it in that way."
"Also look where it's not all about cost. If I'm insuring my home, cost is important until the moment I make a claim, then I want the best possible claims process…If I haven't got electricity, and I've got water in my house, I don't want to go online to log a claim. I want someone who's going to stand there in the water and tell me it's going to be okay.
"Think about the journey someone who's buying insurance is going to go through, and therefore target the solutions appropriate to that individual."