Concerns raised over lagging economy | Insurance Business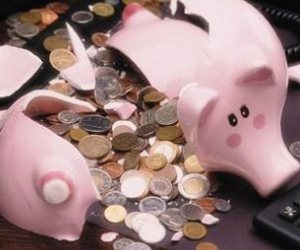 A global ranking has dropped Australia down the table thanks to concerns surrounding the competitiveness and performance of the economy.
IMD's 2015
World Competitiveness Yearbook
ranks countries based on economic performance, government efficiency, business efficiency and infrastructure and the chief executive of the Committee of Economic Development of Australia (CEDA), who released the Australian results, Professor the Hon. Stephen Martin, said that "Australia has slipped significantly in all these areas over the last five years."
With 61 countries ranked and assessed, this is the first time in 18 years that New Zealand has ranked higher than Australia with the cross-Tasman rivals ranked at 17th and 18th respectively.
"Our fall in economic performance is particularly concerning, with a drop of four places from last year to 28, which is a drop of 15 places in the last five years," Martin continued.
"Worsening domestic economic conditions, rising unemployment and lower international investment have been the biggest contributors to the drop in the overall economic performance ranking this year.
Martin is increasingly concerned that Australia is losing its cutting edge of innovation which has helped the country maintain a high position in previous rankings.
"Our ability to innovate and be a 'smart' economy with a highly skilled and innovative workforce has been a comparative advantage for Australia and is becoming even more important as our economy shifts away from mining and resources and looks to services to pick up the slack.
"However, these significant slips in the rankings suggest we may not be keeping pace with global competitors at the very time it is becoming increasingly important for our economy."
Australia was leapfrogged by New Zealand and dropped one place overall and one place in Asia-Pacific as Martin noted that business efficiency took a 10 place hit, effecting the rankings immensely.
"As the IMD have highlighted this year, this is a key area contributing to how countries rank overall with nine of the top 10 countries ranking in the top 10 for business efficiency," Martin said.
"Australia's government efficiency ranking also dropped five places this year compared to 2014, a drop of seven places in five years. Our ranking in public finance is the biggest contributor to this drop, slipping from 13 last year to 28 this year."