Confirmed: AGCS to get new boss | Insurance Business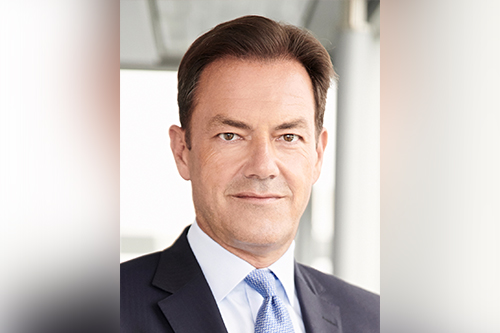 Allianz Global Corporate & Specialty SE (AGCS), a key business unit of Allianz Group, is indeed getting a new man at the helm in the form of Joachim Müller (pictured).
The confirmation was made by Allianz yesterday following media reports, including that by Insurance Business, earlier this week surrounding the departure of AGCS chief executive Chris Fischer Hirs. It's now been announced that he is stepping down on November 30.
"Chris has been with AGCS since its early days, and has been instrumental in shaping the company into the market leader it is today," commented Niran Peiris, management board member of Allianz SE. "I would like to thank him for his long-standing contribution to Allianz and to welcome Joachim into this new role.
"He is the right candidate to lead AGCS into the future: he will continue to transform the company and to secure its leading position in this important business segment for Allianz and for our customers."
Fischer Hirs's successor is CEO of both the property & casualty insurer (Allianz Versicherungs-AG) and the sales company (Allianz Beratungs- und Vertriebs-AG) of Allianz Deutschland. He is also a board member of Allianz Deutschland AG, with responsibility for sales and property & casualty insurance.
Müller taking on the top post at AGCS means there will be changes at the group's German operations.
Allianz Beratungs- und Vertriebs-AG will be led by new chief executive Andreas Kanning, who is currently a board member at the firm. The CEO appointment will see him join the Allianz Deutschland AG board.
Meanwhile Allianz Deutschland AG chief executive Klaus-Peter Röhler will take on CEO duties at Allianz Versicherungs-AG on top of his existing remit. He will also represent the property & casualty insurance division at the management board of Allianz Deutschland AG.