Could Australia follow in China's footsteps? | Insurance Business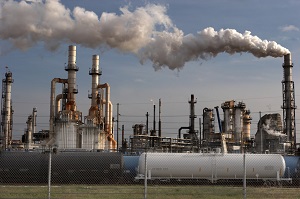 Polluting sectors such as heavy metal related industries that operate in China will soon be required to purchase compulsory pollution liability insurance under new Chinese law.
The law will ensure that companies manage their environmental risk in China in the same way they do in their home countries.
The news has prompted some to wonder if Australia – not that long ago a superior mining force and manufacturing country – needs compulsory insurance and what impact the move will have on Australian businesses operating in China.
"Australian companies went to China because of cheap labour, and Chinese incentives to set up operations there. Those companies have not managed their environmental risk as they would do for their Australian operations," said Lionel Mintz, Asia Pacific manager – environmental practice of Marsh Australia.
"The Chinese government is now saying if you are responsible for polluting in our country you should be also be held responsible if you're were polluting in America or Australia.
"Some companies have EL in China but many do not because they did not perceive China to be a risk issue from an environmental perspective. That is now changing – from a country that allows you to pollute, to one that says if you pollute, you pay. This is an unfair expectation. If an Australian company manages their environmental risk over here, why not in China as well?"
Russell Toll, national manager – placement services, for Willis Australia, told Insurance Business the impact on Australia will be minimal.
"Australia already has legislation overseen by governing authorities which has a focus on maintaining high levels of safety and environmental protection arising from industrial processes and practices.
"It is reasonable to suggest that China's environmental issues are far more severe than Australia's, particularly with regard to air pollution, therefore it can be expected that China needs to take immediate and affective action to improve their environmental situation, particularly through reducing greenhouse gas emissions."
Peter Marshall, business development manager at ProRisk said although EL is not compulsory in Australia, companies should have good corporate governance, be pro-active managers of their risks and at least consider risk transfer insurance.
"If they don't have such protections in place and they are responsible for polluting, the financial impacts it will go straight to their bottom line," he added. "Any company that operates without a liability insurance policy is irresponsible. One incident has the capacity to wipe it out."