Could insurers disappear? | Insurance Business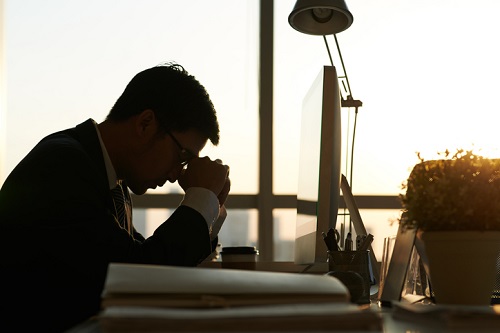 Primary insurers could face threats to their very existence in the future as reinsurers and insurtechs continue to forge partnerships, an expert warns.
Speaking to a packed house at the inaugural Insurance Business Insurtech Summit, held in Sydney yesterday, Angat Sandhu, partner at Oliver Wyman, said that whilst it remains to be seen how the industry will develop, insurers face increasing completion challenges.
"One view of the future, depending on how things might change, is that the primary insurer is disappearing," Sandhu said. "They are in effect a capital player, competing with the reinsurers and alternative capital providers, and everything else is being provided by technology-enabled MGAs. It doesn't have to be one; it could be a range of technology-enabled MGAs where they have the best of customer acquisition, of pricing, risk, claims and service. Many may say well that will never happen, it is a pipe dream. Perhaps, but the reality is that there are already five players who fit this bill who are either backed by reinsurers or by other capital providers in the US that have taken this route."
Sandhu noted that for startups, this is an attractive mode of entering the market, as it combines their skills with customers with those of the incumbent around regulation and underwriting knowledge.
"That scenario may or may not play out; it is just one scenario that is currently playing out in the US – and in the lesser extent, Europe – but I think it does raise some fundamental questions for insurers, and I think some of those are fairly existential," Sandhu continued.
Sandhu pointed to the examples of both Swiss Re and Munich Re, who have stepped up their insurtech investments over the last several years and, in many ways, will become competition for the traditional insurance industry over the coming years.
"If you look at the disclosures from both these companies you will find that for Munich Re, as an example, in 2007 about 9% of their business was primary, direct insurance in P&C. Today, that is 20%," Sandhu said. "A lot of investments in these startups are in the forms of MGAs where they are bypassing the insurer, providing capital to the startups to go straight to the customer. We are some way from reinsurers trying to become the insurer, because it is only 20%, but I think what is interesting is that the startups are able to raise capital fairly attractively, and in many cases are bypassing the insurer."
For insurers, Sandhu said this raises the prospect of competition from different sides.
"Are they competing with other insurers, or in this case, are they competing with a startup that is backed by providers that have a lower cost of capital?"
Related stories:
'The broker will still be here in 100 years' says Aviva International CEO
Call to move to a 'Digital Insurance 2.0' world