Could Titanic II be big business for Aussie underwriters? | Insurance Business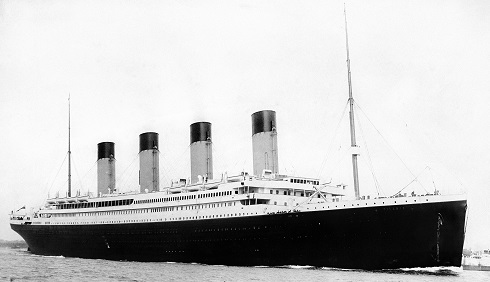 An Australian billionaire's plan to recreate the world's most famous ship, Titanic, could see local underwriters taking on some of the risk.
Mining entrepreneur Clive Palmer has earmarked the third quarter of 2016 for Titanic II's maiden voyage from Southampton to New York.
"It will create a memory of the past," he said of creating a full-scale version of the original RMS ship. "And create an experience for people. It will have the same sort of design but be constructed differently."
A consortium of around 30 insurers is likely to underwrite the risk for Titanic II. Australian marine insurance experts are hoping the vessel will be an underwriting opportunity.
"Initial reports indicated the owner wanted to use this vessel as a tourism advert for Queensland," said senior broker, Simon Gosnell, and assistant general manager, Tim Cutler, of specialist Lloyd's insurance broker FP Marine Risks. "We hope this also means that it will be flagged in Australia and manned by Australians, which could also mean that most Australian underwriters fare a better chance to at least be presented the hull risk to consider."
Other market experts suggest Lloyd's syndicates will write the risk. "It's likely that a panel of underwriters would follow a recognised market leader for a builders risk project such as this," Sean Walker, head of underwriting – corporate at Zurich, said. "From what we know - this would be a market capacity placement that would see the majority of the cover from the London\Lloyd's market, with further capacity coming from the European and South East Asian markets."
Palmer has not disclosed how much it will cost to build Titanic II but according to Cruise Ship News, it is will cost US$500m to construct. Gosnell and Cutler said the cost was "eerily" close to that of the stricken cruise ship Costa Concordia but they are sceptical as to whether Titanic II will shake the market's "unprofitable" reputation.
Initial reports suggest Titanic II will have a deductible of $10m for the hull however the Costa Concordia's was $30m.
FP Marine Risks estimates it will cost Blue Star Line more than $3m to insure the hull and machinery, and to take out protection and indemnity cover on the vessel. The figure does not include seafarer's compensation of the loss of earnings cover.
"It only takes a quick look at the cruise ships on order alone show that this is actually a rather small, low value vessel comparatively," Gosnell and Cutler said.
"While the few extra millions dollars of additional premium into the market will carry with itself some notability, it is not an indicator of any sort of a change to a world hull insurance market that carries the stigma of being historically unprofitable –now entering its 17th year of worldwide underwriting loss."
However, they added: "Despite this long standing adage it hasn't stopped new capacity continually taking the place of insurers who pull out of the market, both here and abroad."