Court awards payout to family of woman whose AMP policy was cancelled on her deathbed | Insurance Business Australia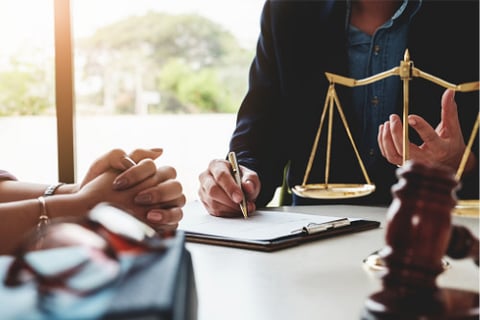 The family of a woman in Adelaide whose life insurance policy was cancelled while she was dying recently won a court case against her insurer, according to an ABC News report.
Carolyn Burns held a life insurance policy with financial services giant AMP through her membership in the firm's superannuation fund from her previous employment at the Workers Employment Association of South Australia (WEA) – an organization she left in 2014.
Read more: AMP sued for allegedly charging deceased policyholders
In July 2019, changes to superannuation law compelled super funds to close inactive accounts with a balance of less than $6,000 and transfer the monies to the Australian Taxation Office (ATO).
According to ABC News, AMP had sent two emails to Burns' former WEA email address in April and June 2019, warning that her insurance policy would be cancelled because of the changes if she didn't reply. During this period, her health was deteriorating.
"She told them she had received no emails from them and was ringing them in response to a letter they had sent her by post at that time," her brother Mark Steer's lawyer, Peter Scragg, told ABC News. "They decided to do nothing but knew from that time she hadn't received the required notices of whether she should opt in or not."
According to ABC News, Burns was on her deathbed when the company sent notice of the cancellation of her policy and died in October 2019.
However, a judgement from South Australia's district court found that AMP Super was still liable to an insurance payout of $260,000 to Burns' family, saying that if given proper notice, she "would have elected to maintain the life insurance benefits by the payment of the premiums."
"Having maintained the life insurance cover over a long period of time, it would be illogical to cancel or surrender that benefit at a time when it may lead to a payment being made to her estate," the court said in its decision, adding that AMP Life and AMP Super "did not engage in misleading or deceptive conduct."
In a statement given to ABC News, an AMP spokeswoman said the company was "very sorry for the loss experienced by Ms Burns's family and we acknowledge the service provided did not meet their expectations."