COVID-19 general insurance losses could hit US$80 billion – Willis Towers | Insurance Business Australia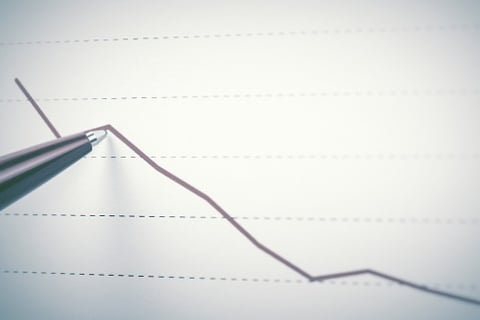 General insurance losses due to COVID-19 could be between US$30 billion and US$80 billion across key classes in the US and UK, according to a new report be Willis Towers Watson.
General insurance classes that Willis Towers Watson expected to be negatively impacted by the COVID-19 outbreak included US and UK business interruption, contingency, US directors and officers, US unemployment practices, liability, US general liability, US mortgage, trade credit and surety, and US workers' compensation.
The report provided three scenarios with loss estimates for those classes – an optimistic scenario, a moderate scenario, and a severe scenario.
In the optimistic scenario, which presumes a return to a "pre-COVID-19" state following three months of social distancing, Willis Towers Watson estimated there would be up to US$11 billion in COVID-19 insured losses within the selected lines.
In the moderate scenario – a gradual return to a pre-COVID-19 state following six months of social distancing – the company estimated there would be US$32 billion in COVID-19 insured losses.
In the severe scenario – health impacts approaching the scale of the 1918 flu pandemic – the company estimated US$80 billion in COVID-19 insured losses for the selected lines and geographies.
"Beyond its devastating human cost, the COVID-19 pandemic has swiftly upended economic activity around the world," said Alice Underwood, global leader for insurance consulting and technology at Willis Towers Watson. "At this point, it appears that the industry-wide level of insurance loss could exceed that resulting from the 2001 World Trade Center event. Given the potential scale and systemic nature of pandemic loss, discussions about the need for some sort of government backstop to address future pandemic risk have already begun."
The UK insurance industry has already begun discussions with the UK government-backed terrorism reinsurance pooling arrangement, Pool Re, to provide pandemic cover. The French government has set up a working group to investigate how insurance for "black swan" events can be provided in the future, Willis Towers Watson said.
The report also estimated the potential offset effect on US and UK auto insurance. For insurers with large auto insurance books – especially in the US – the report predicted that social distancing policies would reduce the number of miles driven and result in "a material drop in incurred claims." This would enable "significant premium rebates," Willis Towers Watson said.
"Based on our 'moderate' scenario, we estimate a potential drop in US personal auto losses of US$40 billion relative to expectations going into 2020," said Christopher Bozman, senior director at Willis Towers Watson. "However, premium rebates given by auto insurers already may exceed US$10 billion and continue to grow. The ultimate extent of rebates is highly uncertain and will depend on insurers' reactions to emerging data related to frequency reductions."
Portfolio management is also becoming increasingly important, Willis Towers Watson said. The company stressed that top-quartile organisations should manage their portfolios by engaging in forward-looking management rather than simply reacting in the aftermath of an event.
"With the world heading towards a recession, the length of which our scenarios range between six months and three years – with falling payroll, GDP, global trade and travel – it has never been more important for insurers to perform a strategic assessment of their portfolios," said Richard Clarkson, Willis Towers Watson head of London market consulting. "Expected reductions in premium income opportunities, combined with changing risk profiles, will challenge any insurer's pre-COVID-19 business plans. We see strategic portfolio management as a major area of focus to achieve adequate returns, and indeed profitable growth, over the next three years."
Last week, Willis Towers Watson stated that that the COVID-19 outbreak had not had "a material adverse impact" on its financial results for Q1. However, the company said that it expected the pandemic could negatively impact its revenue and operating results for the remainder of the year.