COVID-19: Swiss Re head explains heightened interest in health insurance | Insurance Business Australia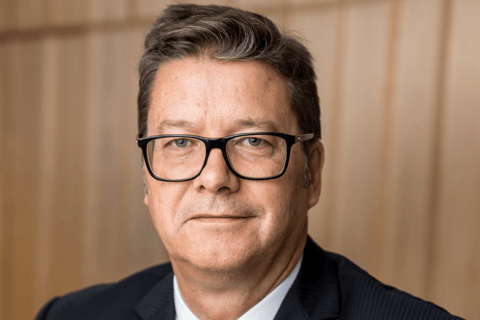 Global reinsurer Swiss Re recently published its third COVID-19 Consumer Survey. The survey, by the Swiss Re Institute based in Zurich, reported an increase in consumer interest across most of the APAC market in acquiring new or additional health related insurance.
"With changes in consumers' health concerns and growing financial insecurity on the rise, the issue of mental health is here to stay," said Leigh Watson (pictured above), head of life and health (L&H) Australia & New Zealand (ANZ) for Swiss Re.
The report, that surveyed 11,000 consumers globally, found that Australians – especially the younger generation – are more concerned about their physical and mental health resilience due to the pandemic.
"Based on our survey result findings, for Australia in particular, 39% of respondents covered by insurance expressed their concern around the adequacy of their existing level of insurance coverage," said Watson, who is based in Sydney.
Read more: COVID-19 pandemic raises demand for online insurance – Swiss Re
According to the survey, these consumers are showing "a much higher level of interest in new or additional insurance coverage". The Swiss Re report concluded that, as a result, insurers have a commercial opportunity to sell consumers more health related insurance, particularly through non-traditional channels.
"Our COVID-19 consumer survey provides a better understanding of consumer perceptions on health and financial security, attitudes towards digital applications and factors that influence insurance purchasing decisions," said Watson.
He said the survey asked respondents whether they researched any new or additional types of insurance policies or purchased a new or additional policy in the six months prior to the survey.
"These included policies related to travel, business, income protection and health insurance," said Watson. The report then compared the 2022 findings to the year before.
Watson said consumers' higher level of interest in additional insurance extends to "quite a few" markets including Australia, Singapore, Thailand, Hong Kong and Vietnam. He suggested there were opportunities for insurers through digital touchpoints across the whole digital health management system.
"Digital touchpoints for health management have gained popularity and consumers are now looking beyond online purchase and management of insurance policies," he said.
Watson said these included traditional insurers' online websites or apps, health and wellness (telehealth) apps and many alternative digital platforms such as e-payments, e-commerce, and online education. Interestingly, Australian respondents to the survey were more likely than others across the APAC region to be concerned about their mental health.
"Indeed, 26% of respondents in Australia demonstrate most concern on mental wellbeing, more than the average 22% in advanced APAC markets and 23% in emerging APAC markets," said Watson.
The Swiss Re survey is an extension of the first two editions of the report in 2020 and 2021 which covered only APAC markets.
"This year we take into view 20 markets worldwide in a continued effort to better understand how the COVID-19 pandemic affects consumer behaviour and how insurers can better respond to evolving needs," said Watson.
He said two years of living with COVID-19 had set a "new normal" for health and wellbeing.
"Together, reinsurers need to continue working with governments and consumers to help strengthen their physical and mental wellbeing – building societal resilience in a 'new normal'," said Watson.
However, according to a recent survey by Flip, a subsidiary of Australia's largest non-profit health fund, HCF, the 'new normal' doesn't necessarily reflect less inclination to take risks.
The Flip report found that more than one-third of Australians are planning to try an adventure sport.
Read more: COVID-19 leaves Aussies craving adventure sports in 2022
The report also found that nearly half (46%) of the respondents who want to try an adventure sport this year want to do it to challenge themselves, 44% are seeking new experiences and a third said it's something they have always wanted to do.
A majority wanted to ski or snowboard (40%). Other popular adventure sports among the respondents were: surfing (37%), water-skiing or wakeboarding (33%), skateboarding (31%), scuba diving (27%), BMX/mountain biking (25%), skydiving (16%), parasailing (13%) and bungee jumping (11%).
"After two years of lockdowns, not being able to travel or do many of the things we planned to, Australians are wanting to make the most out of 2022, and many are turning to new and adventurous experiences to do so," said Flip chief officer Kathleen Weaver.
In another survey of COVID related impacts, modelling from the Actuaries Institute showed that there were 4,000 more deaths than expected in Australia during the first two months of 2022. This equated to an excess mortality of 15% above pre-pandemic levels and revising previous excess mortality estimates upwards by 50%.
"We conservatively estimate Australia's excess deaths cumulatively across the pandemic to be at least 5,500 by the end of May 2022," said Jennifer Lang, spokesperson for the Australian Actuaries Institute's COVID-19 mortality working group.