COVID-19 will "force" brokers to utilise tech | Insurance Business Australia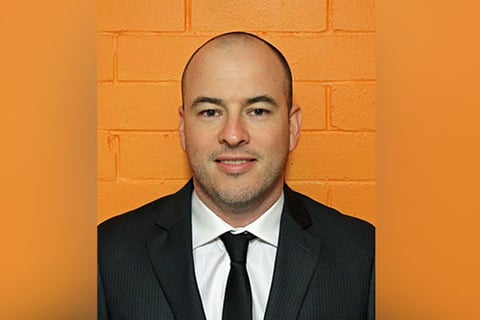 The broking and insurance industry will survive the COVID-19 pandemic, but not without its compromises and big operational changes.
Shane Moore (pictured), managing director at Trade Risk located in Albion Queensland, says while a lot of brokers have been capitalising on the use of technology for years, the pandemic will force traditional brokers to step up in this area.
"What many brokers might consider as emerging trends, some of us consider as standard business practices we've been using for years," Moore said.
"I think COVID-19 will force brokers to start using more technology in their businesses… so that could be positive as long as they're willing to invest in their businesses during these uncertain times.
"There's already an enormous gap between the way that brokerages operate, with some being stuck in the old world and some doing great things with tech and automation."
Moore, who initially intended on becoming a banker but instead "fell in love" with broking after moving into insurance, says that while he's usually positive about challenges facing the industry, he believes the most vulnerable brokerages will be hit the hardest.
"The economic impact is enormous, and while the Government stimulus is unprecedented in our time, there are still going to be thousands of businesses which are severely impacted or go under completely," Moore admitted.
"Like any industry, there will be weaker players who are left exposed due to lower cashflows, and others who are better equipped to ride it out.
"So, there's a short-term cashflow hit to brokers who are servicing these clients, especially if the broker has a large exposure to hospitality, retail or tourism. In the medium term, it depends how long the slowdown lasts for, and how well these businesses and the wider economy recovers."
The worst outcome following the economic and financial impacts from COVID-19 will be the potential for mergers and acquisitions.
"So, I'd expect some opportunistic mergers and acquisitions to happen if and when the economic situation worsens over the coming months," he revealed.
"In terms of the industry in general, I would hope that this period makes individuals and companies think more about their approach to risk management, which could be a good thing for our industry."
As for the challenges facing Moore over the coming months, he says that keeping his staff and clients together and ensuring they continue to deliver value is paramount.
"Honestly, my biggest challenges ahead are just keeping my clients and my team together," he said. "It would seem absurd to say that just a month or two ago, but that's the reality now and it would be naive for any business owner to think they'll just cruise through it.
"Our challenge is to ensure our clients still see the value in their insurance and in using a broker, even though their revenue may have taken a hit and they may need to reduce their own staff numbers.
"It's a challenge we're up for though, and I'm lucky to have the right team to get us through this."
The advice that Moore would give himself as he started in the industry plays on that sentiment – to "go all in."
"Play to your strengths, and go all in," Moore said.
"When I started Trade Risk, I thought I had to be the head broker, even though it quickly became apparent that my strengths were better utilised elsewhere in the business. I should have concentrated on my strengths while employing more and better broking staff, but I instead wasted the first two years trying to do everything myself.
"Doing that would have hurt my short-term cashflow as a start-up, but I'm sure we'd be in an even stronger position today."
What makes Trade Risk stand out from the crowd is the businesses capitalisation of technology and high-quality customer service.
"It's the way that we use technology, well-documented processes and exceptional staff to provide consistently high-quality service to our clients. Our team of eight look after more than 4,000 businesses and we're able to provide the same level of service to a start-up sole trader as we do for a company with revenue in the eight-figures," Moore said.
He said that while he would usually say his company's brand focusing on the "niche" is his strongest competitive advantage, client testimonials say otherwise.
"In the past I might have said it's our brand or our laser focus on a niche, but as time passes, I realise that it's actually about the way we make our clients feel, and that is reflected in the 900 client testimonials we've received," Moore continued.
"What keeps me inspired now is seeing our business and our team continue to grow."