Crawford & Company invests in collaborative technology | Insurance Business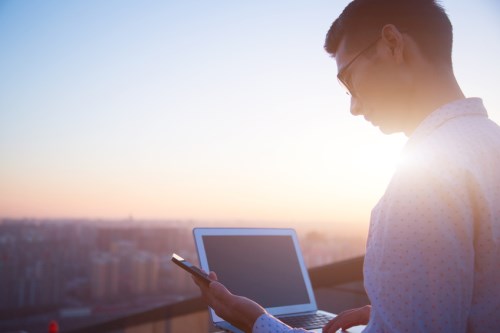 Crawford & Company, a publicly listed independent provider of claims management solutions, recently announced its acquisition of a majority stake in WeGoLook (WGL), an online and mobile collaborative technology platform.
Crawford is set to acquire 85% of WGL for around $36 million, subject to regulatory conditions, the company said in a statement.
The investment in WGL is expected to enhance, and make more efficient, Crawford's claims handling process by tapping into the former's on-demand property and auto inspections, the company also noted.
"I am very pleased to welcome WeGoLook's employees, contractors, and customers to Crawford given the tremendous potential that I see as we combine WeGoLook's innovative technology with Crawford's global reach and client relationships," said Harsha V. Agadi, president and chief executive officer of Crawford & Company, in the statement.
"WeGoLook handles anything from automotive and property inspections to support the insurance industry as well as a broad range of general commerce transactions and verification of internet-based purchases. Their cost-effective services will allow Crawford to unlock the large, underserved market for high frequency claims, reduce claim handling fees, and help guard against fraud," Agadi added.
Further, Agadi said that Crawford continues to be on the lookout for strategic investments to keep up with changes in the insurance industry.
"Looking forward, our industry will continue to experience rapid change which will require innovative thinking and further investment," he said. "To ensure that Crawford stays at the forefront of this change, we have created Crawford Innovative Ventures, LLC, which will be led by Ken Fraser, executive vice president, chief strategy and development officer of Crawford.
"This entity has been formed to invest in strategic acquisitions and partnerships that will support the Crawford strategic plan. This arm will be a catalyst for change across the property and casualty industry and Crawford worldwide, bringing about new thinking, innovation and adding to our growing entrepreneurial culture. WeGoLook is the first such strategic acquisition."
Related stories:
Global firm Crawford & Co announces new president and CEO
Brokers offer 'starting point' in fraud detection