'Cuban Barbie' to sue insurance broker | Insurance Business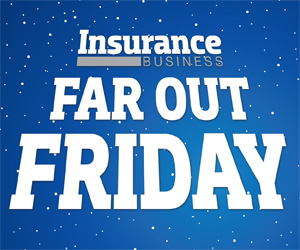 FAR OUT FRIDAY: TV star sues broker for $2m; law firm drops ad which blames Hurricane Sandy non-payments on brokers; workers comp scammer who "couldn't lift 10 pounds" seen bench-pressing 500 pounds.
Real Housewives of Miami star Alexia Echevarria is the latest US star to sue her insurance broker for $2 million, claiming she was 'inundated with medical bills' after her son Frankie's car crash, according to TMZ.
The reality show star has filed a lawsuit in a Florida court against company Garcia Lorenzo & Associates. She is alleging she was 'left with massive medical bills' due to the company's failure to execute her insurance policy correctly.
Known as 'the Cuban Barbie,' Echevarria's 13-year-old son Frankie was hospitalised with severe injuries including a brain injury after a catastrophic car accident back in 2011. The teenager underwent pelvic surgery for his injuries and is still recovering.
---
A personal injury law firm known for its dramatic commercials has dropped an ad that claimed insurance brokers would be to blame for certain policies that did not pay out after Hurricane Sandy.

The Professional Insurance Agents of New York, which represents independent sellers of property and casualty insurance, has lodged an ethics complaint against Jacoby & Meyers over the ad, which the group calls "false, misleading and deceptive", according to reports in nj.com.

Jacoby & Meyers' commercial stated, "If your business lost business due to the storm, your insurance policy should cover it. If it doesn't, your agent made an error. We'll work to correct it," according to PIA's complaint, filed last month with a New York Supreme Court disciplinary committee.
---
A workers compensation fraudster who claimed he could even lift 10 pounds has been caught repeatedly bench-pressing 500 pounds at his local gym.

According to the Ohio Bureau of Workers' Compensation, Jason Dross received workers compensation benefits for "nonworking wage loss" – benefits paid to injured workers unable to find employment because of physical restrictions.

Dross claimed he was looking for a job, but could not find one meeting his physical limitation of not being able to lift more than 10 pounds.
Investigators were then tipped off and videotaped Dross bench-pressing 500 pounds repeatedly over a month-long period.

He eventually pleaded guilty to one count of workers comp fraud and was recently sentenced nine months in jail. But that was suspended for three years of probation. He must also maintain employment and pay restitution totaling nearly $32,000.
---