Customer experience dips with brokers and across industry | Insurance Business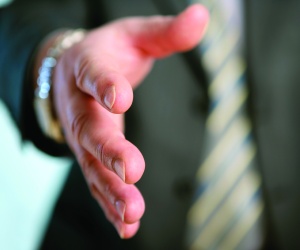 Generation Y is driving down customer satisfaction with the insurance industry and intermediaries in particular according to a new industry report
The World Insurance Report,
created by CapGemini and
European Financial Management Association, studies industry trends, customer experience and the future of the industry with interviews with insurance executives and 15,000 members of the public in more than 30 countries and has revealed some startling statistics.
The report uses the metric of customer experience index and Australia has seen a dip in customer experience down from 73.4 out of 100 to 68.5 – moving their global ranking down from 6 to 8.
Dipak Sahoo, insurance lead at Capgemini Australia, noted that Australia is one of few countries were the intermediary section ranks lower in terms of customer experience than other channels and blamed the dip one younger customers unsatisfied with insurance technology.
"In Australia, unlike in other geographies, the agent experience is lower than the experience from internet, PC or other experience because of those Gen Y customers.
Sahoo noted that younger customers are being left disappointed by their dealings with the insurance industry as banks and other financial providers harness the power of technology while insurers lag behind.
"The way agents and brokers can learn from this is that they would need to adapt to the technology changes that are happening in the market. First and foremost they need to provide a similar experience that other customers are having through other channels."
Consistency through channels of communication is key to providing a solid customer service and Sahoo wondered if smaller brokers can meet the task.
"They need to start using analytics and gathering more information about the customer. In their other channels, whatever channels these brokers provide, they need to replicate that."
"Whether agents can do that on their own or they need to demand that from insurance companies that is something which is an interesting topic to explore.
"The larger brokers can have the capability to invest in technologies but the smaller ones don't have the capability to invest in technologies so they would need to go to the insurance companies and say 'can you enable this for us?'
"That's probably one of the reasons you see more and more small brokers joining the larger broker associations like Steadfast and others, because they get that support of a larger organisation in terms of technologies and the processes and everything else."
Sahoo noted that the industry needs to provide a united front in its customer experience to develop business and ensure its position in the market as customers will not be forgiving with the competitive pricing environment and market disruptors making for a difficult time in the industry.
"It is inevitable that insurance companies need to change but how they will change depends on how agile they are.
"What will happen is if they don't change fast enough, then their existence could be in threat.
"Australia probably isn't facing the threat from global insurers and companies that other geographies are facing but sooner or later this is going to happen. The customer is not going to be forgiving the insurance companies for not providing the services expected of them so they need to change."