Cyber insurance market set to grow | Insurance Business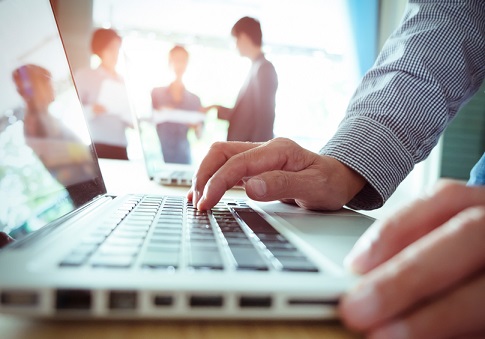 Ransomware attacks have quadrupled in 2016 – and that means we can expect serious growth in the cyber insurance market in Australia.
In the latest
Breach Insights
report, released by
Beazley
, it was revealed that ransomware attacks during the first nine months of the year had surged as the firm managed a total of 1,437 data breaches compared with 931 during the same period last year.
Gavin Hayes, head of Asia Pacific at Beazley, told
Insurance Business
that the cyber market throughout the region is set to react to this increased threat and regulatory changes.
"As attacks proliferate, the market will continue to grow globally as well as in APAC and Singapore particularly," Hayes said.
Hayes noted that mandatory breach notification laws, which are already in place in the United States, will have an impact on markets in Asia Pacific including Australia. The Privacy Amendment (notifiable Data Breaches) Bill 2016 was recently introduced to Parliament and is currently before the House of Representatives.
Hayes said that passage of such a bill could prove to be a "key driver of the market" and will drive an increased uptake in cyber coverage once passage is confirmed.
The firm noted that in July and August 2016, they had handled more ransomware attacks than throughout the entirety of 2015.
Hayes stressed that the insurance industry has a key role to play in educating clients and businesses as cyber attacks continue to rise.
"The insurance industry can help clients by raising awareness of the risks themselves and by helping organisations recover after they experience a cyber attack or data breach, Hayes continued.
"Insurers are able to use their experience addressing specific risks to give their clients advice on how to plan for emerging risks like ransomware."
The
Breach Insights
report noted that financial institutions are facing a high proportion of breaches utilising hacking and malware. The higher education and healthcare industries also came under the spotlight but Hayes was quick to note that this is an issue for all businesses.
"Cyber attacks are happening across all types of industries and organisations, from the largest international firms to small retailers and local police departments," Hayes continued.
"It's critical that organisations train employees to notice these attacks when they happen and that they have access to the resources and expert advice they need when they experience a data breach."
Related stories:
Lloyd's CEO: 'Surprising' Aussie market not seen as Asian hub
Lloyd's CEO: Cyber insurance to become a 'must buy'