Cyber insurance market to be worth US$7.5bn | Insurance Business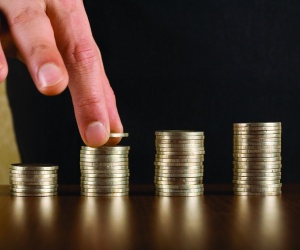 Cyber insurance is set to triple in value over the next five years as the market reaches a US$7.5 billion valuation by 2020.
The latest research from
PwC
has revealed the staggering growth of cyber insurance as the coverage could grow to US$5 billion in annual premiums by 2018 as more companies become aware of the risks.
Paul Delbridge, insurance partner at PwC, said that the insurance industry needs to stay ahead of the curve when it comes to cyber coverage as outside disruptors such as Google could look at the market.
"As Boards become increasingly focused on the need for safeguards against the most damaging cyber attacks, insurers will find their clients questioning how much real value is offered in their current policies," Delbridge said.
"If insurers continue to simply rely on tight blanket policy restrictions and conservative pricing strategies to cushion the uncertainty, they are at serious risk of missing this rare market opportunity to secure high margins in a soft market.
"If the industry takes too long to innovate, there is a real risk that a disruptor will move in and corner the market with aggressive pricing and more favourable terms.
"I can see Google being very creative," Delbridge told
Reuters
.
The
Insurance 2020 & Beyond: Reaping the dividends of cyber resilience
report states that brokers could have a key role to play in the cyber market as it continues to evolve as a mediator between different parties.
"Given the ever more complex and uncertain loss drivers surrounding cyber risk, there is a growing need for coordinated risk management solutions that bring together a range of stakeholders, including corporations, insurance/reinsurance companies, capital markets and policymakers," the report notes.
"Some form of risk facilitator, possibly the broker, will be needed to bring the parties together and lead the development of effective solutions, including the standards for cyber insurance that many governments are keen to introduce."
Delbridge believes that while cyber presents a host of challenges to all involved, the opportuntites of the coverage can ill afford to be missed.
"For insurers, cyber risk is in many ways a risk like no other. It is equally an opportunity," Delbridge said.
"Insurers who wish to succeed will base their future coverage offerings on conditional regular risk assessments of client operations and the actions required in response to these reviews.
"A more informed approach will enable insurers to reduce uncertain exposures whilst offering clients the types of coverage and attractive premium rates they are beginning to ask for."