Cyber insurance needs evolution to keep consumers protected - expert | Insurance Business Australia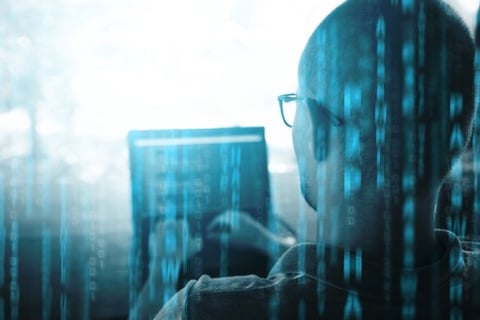 Cyber products may need to be more adaptive in the future as the risk landscape constantly changes, an expert has said.
With businesses facing a variety of threats, the idea of a static insurance contract may be a thing of the past.
As cyber insurance currently struggles from a lack of past data to better predict the risk and pricing of the future,
Chris Mackinnon
, Lloyd's general representative in Australia, said that the product will have to be able to respond and adapt to changing risks.
Search and compare product listings for Cyber insurance from specialty market providers here
"There is going to have to be a lot more adaptation and critical thinking around definitions, structure and what it is that we are looking to protect," Mackinnon told Insurance Business. "To me, the main priority of a cyber policy is a response product. It is no longer about how we can prevent cyberattacks, it is about how can we mitigate the impact of cyberattacks and manage the consequences of cyberattacks."
Insurers may not be able to issue a static, 12 month policy as it could be dated within a week of signing, Mackinnon noted. Definitions of cyber policies will also have to be refined as the definition of cyber is "a very loose, undefined term," he continued.
"There is no consistency around how the information is captured or how the product is sold so brokers have got to be really clear on providing very detailed advice to companies around which policy or product is going to suit their specific needs best."
Mackinnon said that this presents challenges for the industry but also an opportunity for brokers to position themselves as trusted advisors for their client base. With any complex product, brokers are able to better serve their client base and cyber should be no different.
Mackinnon said brokers are "absolutely essential" to provide the added expertise clients need when deciding on their cyber future.
"This isn't an off the shelf, commoditised product where you are just protecting a single physical asset," Mackinnon said. "This is about really elevating the discussion to board level and having plans in place, not only to manage the consequences but also to look at the flow-on effect to your business both in supply chain, distribution and customers."
A recent Lloyd's research paper found that a major global cyberattack has the potential to trigger up to US$53 billion in economic losses.
The Australian branch of the marketplace is currently running an industry first survey on diversity and inclusion which closes on August 05 and can be accessed
here
.
Related stories:
Lloyd's reveals potential cyber attack cost
Lloyd's launches industry-first survey