Cyber-savvy brokers need to help clients plan | Insurance Business Australia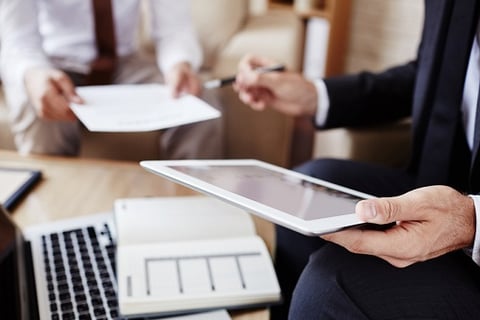 Insurance brokers will need to help their clients plan for the eventuality of a cyber breach, one expert has said, as cyber risk continues to mount.
Craig McDonald, founder of cyber security firm MailGuard, said that while he expects cyber insurance to become a must-buy for many businesses, a proactive in-depth strategy will be key for businesses as they plan for every eventuality.
"Cyber insurance is great as an added layer of protection, but it's no replacement for a strong cybersecurity strategy," McDonald told
Insurance Business
.
"Brokers have an important role to play in helping organisations plan for the requirements for businesses to return to their normal operating status after a cyber attack or a data breach.
"Cyber insurance policies will need to constantly evolve and the broker will need to be cyber savvy in order to address the many variables within the online realm."
McDonald noted that while cyber insurance will be key in helping businesses get back on their feet following a cyber crime, prevention is better than cure.
Businesses that do not consider themselves to be an online organisation are still at risk, and brokers should look to educate these clients over the coming year.
Even if a business does not transact online, they are still likely to store information on clients and customers on computers linked to the internet. Businesses in this position will also be less likely to have sufficient cyber security protection, leaving personal information vulnerable.
For these clients, it is important that brokers explain the responsibilities of data protection as businesses of all sizes remain under threat.
According to ScamWatch, the average cost of a single cyber crime in Australia is now pegged at $276,323, highlighting the important role cyber insurance will play in the market.
While much has been written about cyber over the last year, are Australian businesses taking the threat seriously? McDonald noted that while Australia is improving, businesses need to see cyber risk as a leadership issue, rather than an IT issue.
McDonald added that the cyber threat landscape continues to evolve and while social engineering and ransomware attacks become the norm, cyber criminals are changing their approach.
"While email is still the most common method of delivery, new risks are arising as cybercriminals change their tactics. Adware on websites, fake news links on Facebook, fake calendar appointments arriving via iPhone, and spear-phishing via LinkedIn are some of the new frontiers," McDonald continued.
"With workers increasingly accessing work systems via smartphone, this means the malicious links they click on the personal devices suddenly pose a huge threat to businesses."
Related stories:
Cyber insurance to disrupt businesses
Yahoo hack: what clients need to know