Cyclone claims continue to mount as Govt announces uninsured relief | Insurance Business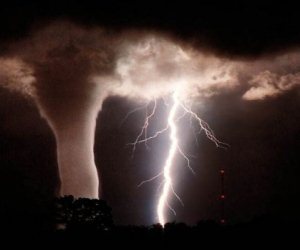 The
Insurance Council of Australia
has advised that, as of 9am yesterday morning, 8950 claims have been lodged by policyholders in areas of Queensland affected by Cyclone Marcia.
The ICA has estimated that insurance losses now stand at $53.4 million in the wake of the storm which made land fall last Friday.
Rob Whelan, ICA CEO, said that claims are not finished yet and expects the damage toll to rise in the coming days.
"More claims are expected to be lodged as residents return to their homes and assess the extent of damage to their property and possessions – we encourage all affected policyholders to call their insurer and work through the claims process as soon as practicable," Whelan said.
The State and Commonwealth Governments have also announced that emergency financial assistance will be available to those who are uninsured to ensure that they have essential services restored.
The Natural Disaster Relief and Recovery Arrangements (NDRRA) have been activated in the Banana Shire, Livingstone Shire, Rockhampton Regional Council and the North Burnett region, Queensland Premier Annastacia Palaszczuk announced.
"The Commonwealth
Government
has approved financial assistance for personal hardship, reconnection of essential services and for the restoration of essential public assets and infrastructure," Palaszczuk told
The Queensland Times.
"This NDRRA activation means people who are doing it tough in Central Queensland can access the help they need as they move into a recovery phase.
Palaszczuk made particular mention of residents without sufficient insurance, saying: "…for those uninsured or unable to make insurance claims for safety repairs, payments of up to $200 are available to put towards an inspection of essential services such as electricity, gas and water before they are reconnected."
Palaszczuk announced that "immediate personal hardship assistance" is available for individuals and families ranging from $180 to $900, with up to $4200 available to put towards repair work that is vital to reconnection of essential services.
"It's important that we transition very quickly into the recovery phase where it is safe to do so," Palaszczuk noted.
"That's why I spoke with the Prime Minister earlier this week and I'm glad we can now make this assistance available.
"We want to make sure those who need assistance to access basic supplies such as food, clothing and medication get it straight away."