Cyclone Larry: 10 years on | Insurance Business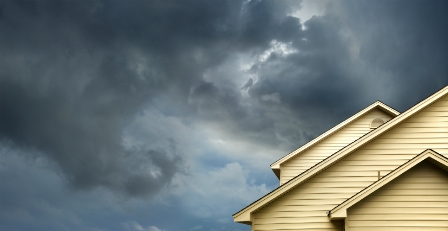 Ten years ago this week, Cyclone Larry battered North Queensland with winds over 200km/h causing hundreds of millions of dollars' worth of damage and destroying thousands of homes.
One of the most devastating cyclones to hit Australia, Cyclone Larry tore through North Queensland and helped increase mitigation efforts in the region in its aftermath but more needs to be done.
Suncorp
Insurance CEO,
Anthony Day
, said that approximately 100,000 homes in the North Queensland region still need to be retrofitted for mitigation benefits and the anniversary of one of the worst cyclones to hit the region offers time to reflect.
"Homes impacted by Cyclone Larry were built to stronger standards and when the next major cyclone hit, Yasi, five years later, rebuild costs were halved," Day said.
"The anniversary of Cyclone Larry is a timely reminder that mitigation works but we shouldn't be waiting for the next disaster to hit before we strengthen homes."
Suncorp was hit with nearly 11,000 claims in the wake of Cyclone Larry, which saw insurance claims climb close to $150 million and Day stressed that the business was enthused with the recent Northern Australia Insurance Premiums Taskforce report which called for more mitigation.
"Suncorp continues advocating for increased mitigation, and the recent Taskforce report makes it clear that mitigation is the answer to better protecting communities, while also reducing insurance premiums," Day said.
"Suncorp is already acting on cyclone mitigation with the launch of our Cyclone Resilience Benefit, which rewards Suncorp Insurance customers in the region with premium reductions of up to 20 per cent, in some cases, for strengthening their homes against cyclones."
Day pointed to research done by the insurance giant and James Cook University that gives an idea of how important retrofitting can be to properties in the region.
"Our research with the Cyclone Testing Station at James Cook University shows for every dollar spent on low-cost home retrofits, the community will save up to $13 in costs," Day continued.
"We believe a retrofit program across north Queensland is the best way to help protect our communities and now that we have the Taskforce report, it's time to act on the natural disaster blueprint from the Productivity Commission that recommended a five-fold increase in mitigation funding.
"We are now looking forward to working together with governments and the broader community to help protect northern Australia from the devastating impact of cyclones."
What are your memories from Cyclone Larry? Let us know in the comments below.