D&O could be out of reach for execs that deny climate change | Insurance Business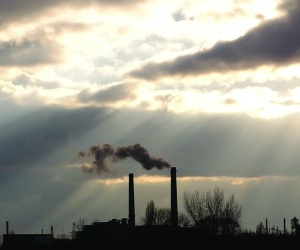 International NGOs are demanding insurance companies explain whether fossil fuel companies will be able to use their D&O policies if a lawsuit is brought against them for climate denial and opposing policies to fight climate change.
Greenpeace International, World Wildlife Fund (WWF) and the Center for International Environmental Law have written to group executives of insurance companies including
QBE
, ACE,
AIG
and
Zurich
.
The NGOs say that the liability involved in funding 'climate denialism" [attempting to dismiss the impacts of global warming and climate change] and opposing policies that fight climate change, should be a personal one, and fossil fuel executives should not rely on their D&O polices should a legal battle ensue. They have given insurers four weeks to respond at which time, if they have not, the NGOs will contact them again. The NGOs have also written to oil companies.
Leanne Minshull, Greenpeace International's Climate and Energy Campaigner, said the cost of climate change is personal. "It's personal to farmers in California and Australia whose land is now too dry for farming. It should also be personal for any oil, gas and coal company directors who mislead the public by funding climate denialism and stopping action on climate change. The responsibility – not just the devastating effects – should be personal."
The president of the Center for International Environmental Law, Carroll Muffett, said they want to understand how corporations, insurers, officers and directors allocate the risks of "climate denalisim and regulatory obstruction".
"Just as importantly, we ask what steps they're taking to prevent the misconduct that creates those risks in the first place."
Read the full list of insurers that have been written to
here
.