D&O "resurrection" threatens industry | Insurance Business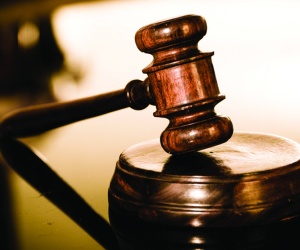 Commercial clients should expect more class action activity in the coming years as lawyers and funders seek to capitalise on the "lucrative form of business".
In recent years, the increasing prominence of securities class actions and evolving continuous disclosure requirements has irrevocably altered the risk profile for Australian companies, according to K&WM's Class Actions in Australia – The Year in Review 2012.
2012 proved to be a "watershed" year, with the record $200m settlement in the Centro class actions bringing the total value of securities class action settlements over the past 20 years to more than $1bn. 2012 also saw more settlements than any other year in the history of Australia's class action regimes, with a total of 13 class actions settled.
"With the substantial returns involved, it's not surprising that new players - both funders and plaintiff lawyers - are pursuing opportunities to capitalise on this highly lucrative form of business," Law firm partner Beau Deleuil said. "We are advising our clients to expect more class action activity as these participants compete for market share – including by pushing new boundaries of liability and damages quantification."
Moira Saville, partner and co-author of the report warned the industry to brace itself for "a resurrection in the number of mass tort and product liability and other consumer class actions".
But there is still a lack of certainty as to whether directors & officers insurance (D&O) can be used to fund defence costs, according to law firm King & Wood Malleson, not helped by the recent New Zealand Court of Appeal Bridgecorp decision.
The court overturned an earlier ruling, preventing NZ finance company Bridgecorp's directors and officers from accessing their D&O defence costs in circumstances where the third party claims were likely to exceed the available limit.
Although the NZ decision is not binding on Australia, they may be considered persuasive in Australian jurisdictions, and insurers are keen to have the position in Australia clarified.
If the NSW Court of Appeal takes similar position, the law firm states class action claimants will "obtain no relief" from the dilemma of how to access insurance funds before they are eroded by defence costs.
"The converse result will have significant impact for defendants, although policies going forward have been restructured to deal with the problem," it said.
Deleuil, responsible for the firm's dispute resolution practice, said it was possible that the courts "provide some much needed clarity on causation issues and the on-going bank fees class action".
"Class actions continue to pose a significant threat to any listed companies and its directors and officers, and class actions should be firmly and permanently on their radar," Saville concluded.