Dear Diary: Broker on 'trip of a lifetime' | Insurance Business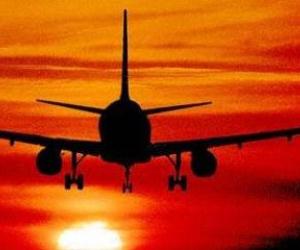 InterRisk broker Emma O'Rourke is imparting her clients with new loss prevention advice after travelling to America to witness first-hand the impact catastrophes can have on buildings.

O'Rourke recently returned from a trip of a lifetime to the FM Global Research Campus in Rhode Island, USA, after winning an Affiliated FM's scholarship. She found that fires, explosions, cyclone-force winds and flying debris are all in a day's work.

Here is O'Rourke's diary:

"Attending Affiliated FM's Broker Engineering Forum in the US was a fantastic opportunity for me to learn more about loss prevention techniques and a chance to meet brokers from around the world and learn about the different challenges our clients face.

The highlight was a tour of FM Global's Research Centre, a centre for property loss-prevention scientific research and product testing.

The first stop was the fire hazard lab where the worst case fire scenario can be simulated and a tailored loss prevention program recommended for their specific risk.

We witnessed an experiment testing different storage methods for reels of paper, which were set alight. We could feel the intense heat even from behind the safety glass as we watched sprinklers bring the fire under control. It brought home to me the importance of sprinklers as what could have been a major disruption to a business would have been a mere distraction.

Next, we went to the natural hazards lab, where perils from earthquakes to cyclones can be recreated. The earthquake shake table can replicate any known earthquake. We observed how different storage methods behave during a quake.

I got the chance to fire planks of timber from a cannon, simulating a flying tree branch during a cyclone when we tested the strength of plywood protection on windows. The planks shot straight through the half inch plywood and bounced off one inch. The lesson to our clients – don't scrimp on window protection.

The best part of the tour was saved for last – a dust explosion. A purpose-built bunker was filled with a small amount of plastic dust, this was ignited to cause a huge fireball.

This could potentially cause massive damage to a building or result in fatalities. Simple housekeeping or constructing a blowout wall to channel the destructive energy in the least harmful direction could prevent a major loss.

I'm now in a better position to explain the importance of [Affiliated FM engineers' recommendations] to our clients and show them how they can choose not to be vulnerable.

The key lesson that I took away was that the majority of losses can be prevented by using superior building materials, installing sprinklers and other loss prevention measures and building to last not just building to code."