Defunct broker's employees poaching attempt falls flat | Insurance Business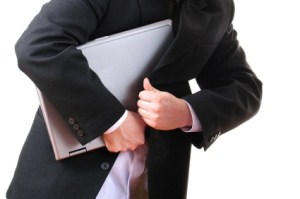 Concerns have been raised that some former All Class employees attempted to hold on to client lists and poach customers from one of the buyers of the brokerage's porfolio.
Colin Cowden, director of Cowden Insurance Brokers, told Insurance Business it ran into some difficulties when it bought the binder agreement to write household and SME cover, a contract that was previously between Hollard and All Class.
Cowden admitted that while All Class' legacy meant some clients had outstanding claims, he said the biggest problem had been the former broker's employees attempting to poach clients.
"We were aware of All Class' legacy but we are not part of that," he said. "The biggest problem the legacy created was that a number of former All Class employees had obviously taken the client lists with them and were contacting clients. They were using them to secure future work."
Cowden maintained that the attempted poaching was largely unsuccessful, with the majority of clients staying put. He added that the small number of outstanding claims had been dealt with "promptly and with the full cooperation of Hollard".
The brokerage had worked with Hollard for some time as one of its select brokers and saw the underwriting business as an opportunity to expand. This deal could see Cowden boost its income by $100,000. Cowden previously provided cover at the request of its commercial clients.
Cowden said household was not the broker's main line rather that it originally provided such cover as an "add-on" for its commercial clients who had needed home insurance.
"It was a service to existing customers who are our business clients. We provided household through our association with our existing clients but we already have the resources and expertise so it made sense to buy the underwriting business."
Cowden has rebranded the agency business as CWH Underwriting Agency.
Asked what the future held for both the agency and the brokerage, he added: "We will gradually expand it, writing more business through the agency."
Hollard declined to comment on the poaching claims but a spokesman said of the deal with Cowden: "All Class was placed into liquidation. As result Hollard had to find a new home for the portfolio of business written under the binder arrangement with All Class. Cowden, one of Hollard's select broker partners, provided the best solution to take over and service this portfolio and ensure that none of the Hollard policyholders were impacted by the demise of All Class."
All Class' receivers PPB Advisory also refused to comment on the poaching claims.