Digital technologies to drive US$20tr revenue by 2018 | Insurance Business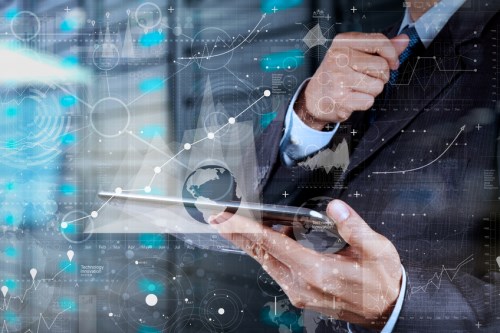 The impact of digital transformation in the retail, banking, insurance, manufacturing, healthcare, and life sciences industries, which today generate over $60 trillion in revenue, could be up to US$20 trillion by 2018, a global provider of IT, consulting, and business process services, has found.
Cognizant's
Work Ahead Study,
which surveyed 2,000 executives and 150 MBA students around the world, looked into the impact of digital technologies on the current and future state of the economy.
The study showed that digital technologies are expected to drive revenue by 14% in 2018 − double the estimated 6% of revenue driven by digital technologies in 2015. Said figure represents a total economic impact of US$2.3 trillion for the 2,000 companies surveyed in the next three years.
Digital is expected to up business revenues by over 10% by 2018; and to deliver a total economic impact of US$425 billion to companies in Asia Pacific by the same period.
The study has also revealed the increasing impact of a variety of digital technologies. It showed that 98% of leaders globally see artificial intelligence and analytics as the most impactful game-changers by 2018. By 2025, the impact of analytics will expand by 34.7%; sensors/IoT, 41.5%; virtual reality, 21%; cybersecurity, 32.3%; and blockchain, 26.8%.
Respondents expect an average 86.1% return on investment (ROI) in digital technologies between 2015 and 2018.
The study also revealed the detrimental financial impact of adopting a 'wait and see' approach with digital technologies. Cognizant warned against what it called 'the Laggard Penalty,' or the difference in both cost and revenue due to lack of technology adoption.
In the financial services industry, for example, digital laggards were found to have an average total economic impact of about 3.1% of all costs and revenue, as compared to 7.4% of digitally aligned organisations. This means digital organisations have a 139% advantage over laggards when it comes to digital, explained Cognizant.
In FY 2015, 2,000 companies surveyed posted a Laggard Penalty of $262.5 billion. It will add up to a massive US$1,315.6 billion by 2018. This translates to US$692 million between 2015 and 2018 for each company, said Cognizant.
Manish Bahl, senior director, Centre for the Future of Work at Cognizant, said: "The impact of new technologies on all aspects of business – what we're now calling "digital" – is so large that there is no way for any of us to escape its gravitational pull. Even if you are one of the few who think this is all still hype, if you're set on denying the real value of code, your defensive barricade will not hold for much longer."
"No company will be able to escape from the impact of new technologies on work and business. The impact will change not only business, but also education and government, and it will also redefine what it means to be a healthy society," he added.
Survey results were analysed in collaboration with renowned economist Nouriel Roubini and 50 leading futurists.
Related stories:
Insurance industry yet to keep up with the changing digital landscape
Insurance CIOs should investigate insuretechs
Munich Re uses big data to develop new insurance offerings