Disaster roundtable champions risk reduction | Insurance Business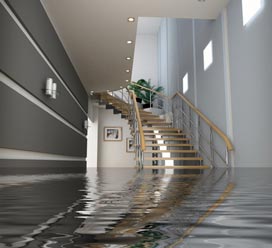 The Australian Business Roundtable for Disaster Resilience & Safer Communities has said that more needs to be done to protect the most vulnerable Australian's from disaster risk.
The call comes on the United Nations International Day for Disaster Reduction as the Roundtable stressed that Australia remains one of the more vulnerable nations globally.
With a $6.3 billion annual disaster bill, Australia plays host to a number of deadly disasters across the country each year and
outgoing CEO and managing director
of
IAG
, Mike Wilkins, stressed that the country needs to do more.
"While the UN Day for Disaster Reduction is about celebrating how people and communities are reducing their exposure to disasters, we need to acknowledge just how far we have to go to better protect our communities," Wilkins said on behalf of the Roundtable.
"We need to continue to champion the issue of natural disaster resilience to ensure the impact of the recent events that have made us a nation known for natural disasters is lessened.
"With the Roundtable's evidence based policy and the Productivity Commission's Inquiry into Natural Disaster Funding Arrangements, we have a real opportunity to implement a long term approach that will save lives and reduce the unsustainable impact on our economy," Wilkins continued.
The Roundtable,
which won international acclaim earlier this year
, brings together the CEOs of IAG,
Munich Re,
the Australian Red Cross, Investa Office, Optus and Westpac and aims to bring disaster resilience to the fore through regular, well planned investments.
Andrew Coghlan, national manager of emergency services for the Australian Red Cross, said that now was the time to bring the threat of disaster to the forefront of minds as bushfires, cyclones and other unforeseen events lurk on the horizon.
"As we enter storm, cyclone and bushfire season we may yet again see national attention on communities who are impacted by disastrous weather events," Coghlan said.
"But we need to act before these disasters occur, to continue to reduce the social and economic impacts of natural disasters through a collaborative national approach.
"We need to invest more in mitigation to save lives, protect our communities and strengthen our economies.
"Prevention is always better than the cure."