Disastrous idea: Brokers rally against 'natural disaster pool' | Insurance Business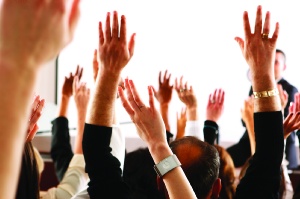 Brokers have sided with insurers over warnings that the
Government
should not introduce a "natural disaster pool" to subsidise insurance premiums for those living in high risk areas, calling for mitigation plans ands a natural disaster task force.
In its submission to the Financial Inquiry, and drawing on analysis undertaken by
KPMG
,
Suncorp
expressed concerns that the potential introduction of a natural disaster pool into the Australian home and strata market would likely increase the underlying risk of natural disasters.
Suncorp highlights a number of issues with disaster pools including the disruption of price signals, the unequal distribution of financial burden, a reduced level and pace of risk adaption, and large financial burdens placed on governments in order to expand coverage to high risk households.
Instead it calls for a comprehensive mitigation and resilience program such as levees, dams, and land management practices.
Brokers are also wary of creating a disaster pool. Northwest Insurance managing director David Coe - although highlighting that insurance itself is a pooling arrangement - said a multi-agency approach and mitigation in the case of disasters is crucial. He explained that every party has a role to play in mitigating risk and if it is not enough, support should exist to help affected parties.
Coe has even put forward a plan: He proposed that a natural disaster task force is set up, with funds to help the vulnerable and where the insurers fail to pay or cover was not there in the first place. The task force should be up of government/business entities and insurers, and be between nine or 11 in total, representing each area of expertise.
"The idea would be to monitor areas of the country that suffer from large and different perils, take in claims and also mitigate losses and pay outs. They would need to outsource information from loss adjusters, environment groups, geologists and experts in weather patterns."
Robert Cooper, director of
Cooper Professional Risks
, also pointed to mitigation practices: "Loss mitigation is the key, rather than funding premium pools for disasters. We have a large terrorism pool generated on a levy placed on property insurance premiums. It cannot be touched and is sitting there waiting for a terrorism disaster.
"Holding huge reserves of funds for a disaster is fine, but why not mitigate the cost of such events? Governments should be talking to the insurance industry much more and working on ways to mitigate risk. Everyone will win in the long run. Competition will continue to keep premiums reasonable but needs to be backed with more insurable risks."
In the same submission, Suncorp emphasised the potential for the private sector to play an expanded role in the nation's workers compensation and compulsory third party insurance schemes.
It said that in 2004 the Productivity Commission review into workers compensation found private underwriting was preferred because "competition in the marketplace is likely to generate incentives for efficiency and innovation". Yet since that finding, no publicly underwritten personal injury schemes have transitioned to the private sector.
Anthony Day
, CEO of Suncorp Commercial Insurance, said: "The formation of the National Injury Insurance Scheme provides a tremendous opportunity to increase harmonisation across jurisdictions and introduce reforms that will improve the way personal injury insurance operates in Australia."