Discriminated policyholders to take insurers to court | Insurance Business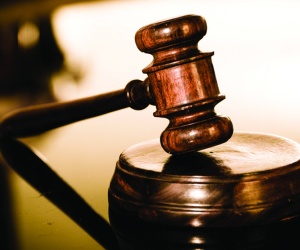 Insurers could be taken to court by policyholders who have been discriminated against because of mental conditions such as anxiety and depression.
Not-for-profit organisation Beyondblue has received a "significant" number of cases from people who have been rejected for insurance; charged higher premiums; or whose claim have been declined because of a mental illness which, in some cases, happened some time ago. This is particularly an issue with travel, life and income protection.
"We have a number of people who come forward with experiences. If those people choose to bring a case against the insurer, we will work with them. This will happen in the not too distant future," said Beyondblue CEO Kate Carnell. "We are always keen to get more cases but we have quite a significant number.
"Discrimination without actuarial data to prove there is an issue is not legal. We don't believe insurers have actuarial data to show that people who have experienced depression, stress and anxiety are unnecessarily an increased risk on that basis."
Carnell said Beyondblue had grown tired of waiting for the Insurance Council Australia to adequately tackle discrimination in insurance.
"We've been trying to work with the ICA for 10 years but there is a limit how long you can wait. We've had roundtables, we've had memorandums of understanding, and we've had committees but nothing has changed.
"We have been dealing with this organisation and the FSC. There has been some movement the FSC particularly with discussions we had around staff training but [there needs to be] significant change with regards to some of the broad based catch-all clauses and the way some people who have experienced a mental health issue in the past [are treated]."
Beyondblue pulled out of a federal insurance working group last year out of frustration. Carnell said the organisation would only re-join if the ICA took concrete action.
"We won't join the group unless there is real movement but if it's just about having more meetings and roundtables like the last 10 years then no, we are not interested," she said.
The ICA implored the organisation to return. "The ICA continues to work with its members to identify ways of improving access to general insurance for those with a mental illness," a spokesman said.
"The ICA urges Beyondblue to return to discussions with insurers, and to continue collaboration with insurers and other stakeholders on this nationally important issue. More can be achieved through discussion and collaboration than through legal means."
Beyondblue raised the issue of discrimination in insurance in their submission for the Exposure Draft of the Human Rights and Anti-Discrimination Bill, which attempted to consolidate the existing commonwealth anti-discrimination legislation.
The FSC was unavailable for comment as this article went to press.