Dishonest café owner's gold bullion claim spend sheds fresh light on insurance battle | Insurance Business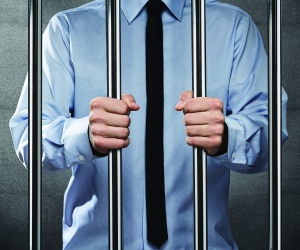 The case of a struggling café owner who used his insurance payout to buy gold bullion and expensive wrist watches rather than pay off his creditors has highlighted the role brokers can play in tackling dishonest claimant behaviour at the front-end.
Bill Katsabis received an insurance pay-out of $580,000 from Wesfarmers when his café was destroyed in a fire. The money could have been used to pay off his creditors, but instead he put some of the money in the bank accounts of his wife and children, and bought almost $60,000 worth of gold bullion and spent $20,600 on four wrist watches.
Matt Fehon, partner at Australian boutique advisory firm McGrath Nichol, said this sort of case was not common but is one that the company has seen before.
"Not paying creditors is a common implication," he explained. "Taking the proceeds for betterment, inflating their claim and using the proceeds for other purposes is something we have seen.
"We see it through betterment or inflated claims. Creditors are looking for the continuance of the business and will hold out hope of repayment. They are under the promise that the business will return and they have held out waiting for their money."
Meera Bhatt, director at claims-handling company VFM, which recently launched in Australia, told
Insurance Business
that examples such as this demonstrate brokers can play a role in ensuring claimants do not act dishonestly.
She said: "There is a lot brokers can and should be doing to counter this sort of thing. As the front line defence they are in a prime position to stop fraud from happening at the door – particularly at the point of application."
Katsabisi pleaded guilty to one count of dishonesty and one count of failing to disclose the company's assets to the liquidator. He was jailed for two years and three months, but is due to be released on a good behaviour bond in six months, according to a report in the
Sydney Morning Herald
.
Read the full story
here
.