Do dash-cams deserve a discount? | Insurance Business Australia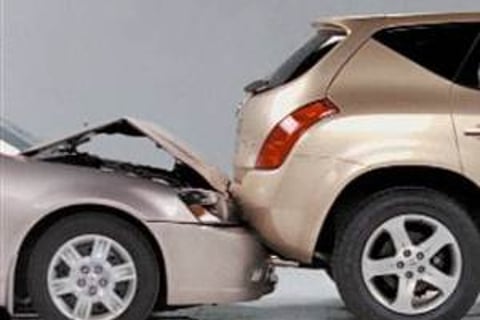 An Australian motoring expert has said he believes that Australian's that use dash-cams in their cars deserve a discount on their insurance premiums.
John Cadogan told
Sunrise
that more than 2 million Australians are now using dash-cams and the fact that they help insurers resolve claims more efficiently means users should be inline for a discount.
"Absolutely they should," Cadogan said.
"If you're about to duck out the door now and go to work and do some of that domestic running around, there are 12 million cars on Australian roads which means 1 in 6 of those cars are recording everything that goes on around it.
"In cases were previously there would have been a dispute between two parties and it would have been 'he said, she said' after a crash, or something, if you've got the footage it absolutely establishes what happened, who's in the wrong, who's in the right and insurers will save millions as a result and it seems entirely fair to me that they should return some of that saving as a discount to policy holders."
Simon Wilson, national manager of the automotive provider network at
Allianz
Global Assistance, backed Cadogan's two million camera claim as he has seen dash-cams used with more frequency.
"I think they are becoming more and more affordable I think people are seeing value in having them, I wouldn't be surprised, I don't know for sure if that numbers correct but it wouldn't surprise me at all," Wilson said.
"Each and every one of our service vehicles is fitted with dash cams, and the technology has been invaluable to us, certainly."
Wilson revealed
exclusive footage
to
Insurance Business
of a crash captured by a AGA dash-cam and noted the benefits the cameras can have to both customers and insurers.
"One of our guys was in his service van and witnessed this BMW have an accident and was there to assist.
"He was able to make the scene safe and to help extract the customer from the vehicle and ensure that there was no further harm to the customer after the accident.
"I think the world is becoming more and more transparent and I think things like this can only improve the behaviour of drivers on the road," Wilson continued.
"I think anyone could agree that we have some experiences out there on the road that are sometimes less than optimal, and I think anything like this can make sure people think twice about doing the wrong thing on the road which can only be a good thing."
While telematics, currently offered in Australia by
QBE
, are a trending insurance topic, Wilson believes that in the future they can be used alongside dash-cams to give a wider view of driving for insurance and safety purposes.
"I think the other important development that is coming in is that it is more of a portable or add-on telematics device and these things I think in the future will be more and more linked to things like dash-cams, so you'll not only get a picture of what is happening on the road but a bit of information about what's happening in the engine and the vital statistics of the vehicle."
Wilson called dash-cams a "positive move" for the insurance industry and motoring in general and revealed that AGA are currently trialling a scheme similar to telematics companies across the world by giving drivers dash-cams to track their driving.
"We are actually trialling programs doing exactly that in our European market at the moment, and from those learnings, we can take some of those learnings and perhaps try that in the Australian market but that is a definite possibility as there are already trials happening for exactly that.