Don't be discouraged by lack of SME interest, brokers told | Insurance Business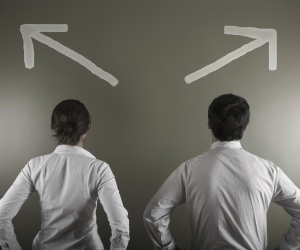 Brokers have been urged to view the lack of interest of some SMEs as an opportunity to show them how relevant intermediaries are.
Andrew Mair
, executive general manager of distribution, Commercial Insurance,
Suncorp
told
Insurance Business
that brokers should not be discouraged by the lack of interest of some clients.
"It's ignorance or a knowledge-based [decision] rather than an experience-based one," Mair explained. He stressed this presents the broker with an opportunity to demonstrate and explain their relevance and value to SMEs.
"The real opportunity is there for brokers to get out there and demonstrate and explain their value and relevance to SMEs.
"We partner with brokers [on this]. We are putting together a series of workshops which we will roll out later in the year. We are launching some tools for brokers to help collate and articulate their value proposition more clearly to prospective clients because we think there is a great opportunity for brokers to get out there and explain it. Once people understand [them] better, they are more inclined to use brokers."
Vero
recently released the Vero's SME Index 2014. It showed that one-third of SMEs that use direct channels are either thinking about or are inclined to use a broker. "There are still some big opportunities out there," he added.
Mair said the key take away from the survey is that SMEs are happy with the work brokers do. The index found that 53% of respondents think that brokers save them time and enables them to focus on their businesses, and 45% think brokers have the expertise and knowledge that SMEs lack.
To hear more from Mair about the Vero SME Index 2014, and what brokers can learn from it, watch the video
here
.