Drone industry offers broker opportunity | Insurance Business Australia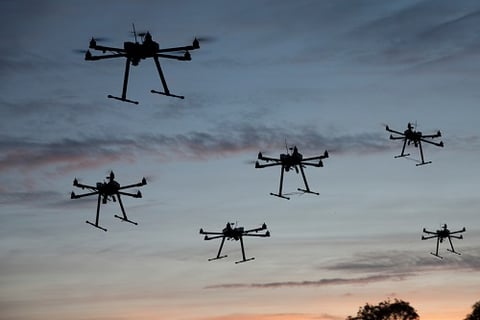 The use of drones is taking off in a number of industries - and brokers need to keep pace in this emerging market.
Drones are now being used in a wide array of industries, such as agriculture, real estate, mining and tourism, and brokers that can aid clients' use of drones will be able to position themselves as a trusted advisor across a number of areas.
John O'Brien, director – broking at Kobe Insurance, which specialises in drone cover, said that brokers should look to advise clients to undertake training before launching a drone as part of their business.
Search and compare insurance product listings for Drones from specialty market providers here
"The main thing to be advising clients is that they go and have a look at the CASA [Civil Aviation Safety Authority] regulations and understand the guidelines and safety rules about where you are allowed to fly them, what you are allowed to do and when you are allowed to do it," O'Brien told Insurance Business.
"I would still encourage operators to go and do a course and become accredited and get their flying hours up to a pilot's licence so they are able to operate the drone correctly."
O'Brien noted that proper accreditation will help clients as they look for cover, with insurers more likely to provide a policy for accredited flyers.
In terms of cover, O'Brien noted that third party liability is the key exposure alongside insuring the drone itself. He explained that he is seeing insurers in the market extend their broad form liability policy to include an extension for drones. As an endorsement to general public and products liability cover, O'Brien said that he would always advise clients to take out a specialist policy and likened the extension to owning a boat without marine cover.
"You are better off having a specialist that understands what you are doing and will extend to it so there are no grey areas," O'Brien said.
Currently,
QBE
is the dominant force in the drone insurance market, but more firms will enter the fray over the coming years as the technology takes off.
Related stories:
Internet of Things brings insurance price accuracy
Allianz aims for the skies with drones