Drones could cost businesses millions | Insurance Business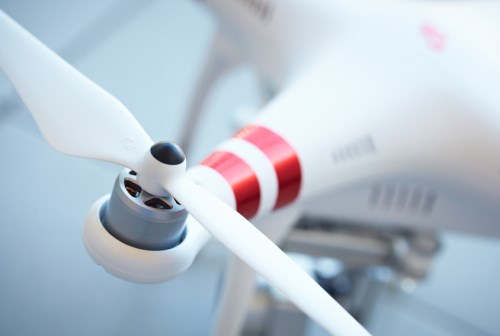 QBE
, Australia's largest aviation insurer, has warned that the implementation of new drone regulations, which took effect last week, could cost Australian businesses millions of dollars for property damage and injury.
The Civil Aviation Safety Authority (CASA) has relaxed its regulations around drones or remotely piloted aircrafts (RPAs), allowing very small RPAs, or those weighing less than 2kg, to be used for commercial purposes as long as it's compliant with standard RPA operating conditions.
Whereas the previous law required drone operators to hold both a Remote Operators Certificate (ReOC) and a Remote Pilot License before they can use drones for commercial purposes; the new regulations only require operators to register with CASA five days in advance and adhere to existing safety rules.
Simon Hooper, specialist aviation underwriter at QBE and Australia's first RPA underwriter, said that while the move presented Australian businesses with exciting opportunities, it also has its implications.
"We're expecting to see a steep rise in the number of RPAs in use as businesses realise the potential of using them, but there is a worrying lack of understanding that there are still major risks associated with drones," Hooper said.
Should something go wrong, Hooper said that strict liability for any injury or damage caused may be imposed on operators, irrespective of whether there is negligence or intent.
"Given many operators won't have had extensive training, if any, this presents a genuine risk, which could leave operators exposed. The cost associated with an injury or property damage could go into the millions – in the worst case, they could lose everything.
"This type of cover typically won't fall under standard business policies, so we'd advise them to ask their broker to ensure they have a specialist policy.
"In less serious incidents, it can still prove costly to repair damage caused to the aircraft itself, or caused by any accidents. We've already seen a number of incidents amongst our existing customers where poor flight planning has resulted in collisions with trees, buildings, or even birds.
"So whilst the relaxing of regulations will make RPAs more accessible, we'd urge operators to ensure they have adequate protection."
Lee Carseldine, chief pilot of Droneit, said hobbyists planning to use drones in the workplace should be aware of the risks.
"While the new rules and regulations might be exciting for all drone users especially for hobbyists who can use commercially now, you need to define how you want to use them," Carseldine said.
"Small activity is obviously lower risk, but for anything external then it's highly recommended you get covered.
"Trust me, when it comes to drones they are fickle machines and gravity does not discriminate. Two kilos might seem small, but they can still do a lot of damage."
Related stories:
Will new regs threaten insurance innovation?
As barriers drop, drones set to soar
Ansvar to use drones in risk assessment
Drone law to affect the insurance industry