Drunken dismissal nets former Willis broker $90k | Insurance Business Australia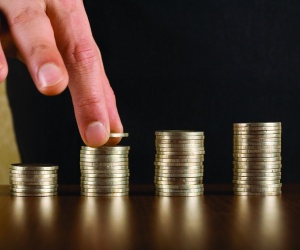 An insurance broker has been awarded $90,000, revised down from nearly $300,000, following his dismissal after a drunken night at a work conference.
Donald Mitchell-Innes took Willis to court over his dismissal after a heavy night at a Melbourne conference in October 2012 and
was originally awarded $300,000 by the NSW District Court.
In an appeal decision last week, that figure was brought down to $90,000, in part to clawback retention award payments Mitchell-Innes had received, and a judge agreed Mitchell-Innes should receive six months' pay following his dismissal.
Mitchell-Innes and other Willis staff members attended a dinner whilst at a company training conference and he and other staff members headed out for night cap which lasted until the early hours of the following morning.
At the conference the following day, Mitchell-Innes reportedly talked loudly, made animal noises and threw lollies at other attendees,
The Australian Financial Review
said.
An internal investigation led to Mitchell-Innes' immediate departure from Willis where he had been general manager for New South Wales since 2011.
Justice Robert Macfarlan of the NSW Court of Appeal said that Mitchell-Innes behaviour amounted to "serious misconduct."
"To attend at the conference in an intoxicated state was itself serious misconduct," Justice Macfarlan said according to
The Australian Financial Review.
"To behave in an inappropriate way by, for example, talking loudly, attending smelling of alcohol, making animal noises and throwing a lolly was serious because it resulted from his intoxication."
Tony Barber, chairman and CEO of
Willis Towers Watson
in Australasia, said in a statement to
Insurance Business
that company is pleased with the outcome of the appeal.
"Our decision to pursue an appeal has been justified," Barber said.
"We are very pleased the Court reinforced our view that there was serious misconduct in this case, and that the level of award has been reduced."
The Court of Appeal found that, although the business was wrong to dismiss Mitchell-Innes immediately, the company could have lawfully terminated his contract with six months' notice.
"In its principal judgment the Court held that the appellants' summary termination of Mr Mitchell-Innes' employment was in breach of his contract of employment," the decision said.
"However it also held that, if that summary dismissal had not occurred, the appellants would have terminated his employment by giving him six months' notice, as they were entitled to do under his contract.
"On that basis, lawful termination of the contract would have taken effect on 9 May 2013. In these circumstances, the damages to which Mr Mitchell-Innes is entitled as a result of his wrongful summary dismissal must take into account the fact that, but for that wrongful dismissal, his employment would in any event have been terminated lawfully six months later.
"This requires that any repayments that Mr Mitchell-Innes would have been obliged to make to the appellants at the end of that six month period be deducted from his damages."