Dual sets record straight on premiums | Insurance Business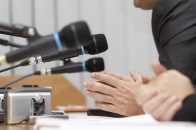 Dual Australia has reiterated that rates did not increase and clients were not overcharged as a result of the $17m fraud that rocked underwriter earlier this year.
This came after some insurance brokers raised questions as to whether premiums were impacted by the crime.
The underwriter has reiterated to Insurance Business that this was not the case. A statement read: "Dual would like to again confirm that at no time were policyholder funds affected as a result of the fraud.
"The question has been asked by some insurance brokers about whether the rate increases Dual Australia has had to charge were as a result of the fraud and therefore had clients been overcharged.
"The answer to this is no," added Damien Coates, CEO Dual Asia Pacific. "The rate increases were required independently of the fraudulent activity. Given Dual has written $500m over the past nine years, even removing $17m does not have a material impact on the loss ratio based on our actuarial analysis."
He added: "Dual is also pleased to advise that all JAAG invoices have now been reversed from Dual's systems, and most importantly all binders were renewed on 1 October with the same insurers.
"This concludes what has been a difficult chapter for Dual, and we now look forward to getting back to providing outstanding service to our brokers and growing our business."