Duck Creek delivers underwriting system "in record time" | Insurance Business Australia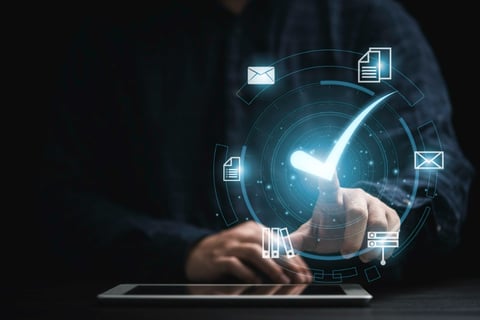 Insurtech and intelligent solutions provider Duck Creek Technologies (Duck Creek) has successfully implemented its system for start-up insurer Argyle Insurance (Argyle) within only 60 working days.
Duck Creek's modern core system – along with software-as-a-service (SaaS) solutions for policy, billing, and data insights – will enable Argyle to deploy a hybrid operating model into the Australian general insurance market. With the new platform, brokers may access a broader range of insurers and their products, offering SME clients more choices and competition and improving client outcomes.
"Partnering with leading organisations in the insurance sector is a key to Argyle's value proposition. Duck Creek was able to embrace the vision to redefine, through the use of technology, how intermediaries and customers do SME insurance," said Anthony Day, managing director and co-founder of Argyle. "Duck Creek worked hand-in-hand with our team to deliver our underwriting system in record time."
Matthew Morgan, chief commercial officer (COO) and co-founder of Argyle, added: "Argyle's unique model connects all stakeholders in the ecosystem through an AI-augmented platform. More than 5,000 dynamic questions, rules, and pricing combinations were set up during the implementation to deliver effective value to the entire insurance community. Working with the Duck Creek platform, we were able to achieve our desired objective to advance the Australian general insurance market and remain continuously relevant and engaged with customers."
Read more: Duck Creek enhances reinsurance offering with new acquisition
The implementation was a coordinated effort with solution-integration partner Coforge.
Commenting on the collaboration among the three companies, Deepak Agarwal, SVP and global delivery head of P&C insurance for Coforge, said: "Coforge is equally proud to be a part of Argyle's record-setting go-live journey powered by Duck Creek OnDemand. A significant achievement to deliver a core platform transformation project within 60 days. A true example of seamless collaboration between Argyle, Duck Creek Technologies, and Coforge to set new normal for Core Insurance Platform Rollout."
The companies expected to implement the project after more than 60 days. However, the collaboration between Duck Creek and Argyle and Coforge's deep domain and technical expertise allowed their teams to beat their target goal.
"Duck Creek and Argyle's unique relationship, which enabled the 60-day delivery, comes down to our alignment of purpose and vision that the future of insurance is agile, intelligent and evergreen," said Shaji Sethu, managing director for Asia-Pacific at Duck Creek Technologies. "We are both focused on driving better, easier-to-understand insurance products, which are tailored to policyholders' needs and are adaptable to their changing priorities."
The collaboration follows Duck Creek's acquisition of France-based Prima Solutions' flagship commercial reinsurance technology solution.