Economic conditions set to give insurers tough time | Insurance Business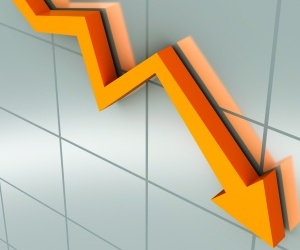 The current economic climate could have an effect on the profitability of several major Australian insurers,
The Sydney Morning Herald
has reported.
Record low interest rates combined with volatile bond yields are becoming "increasing risks" for big players in the Australian market as insurers attempt to "prop up profits and mitigate the challenges of low investment income."
Suncorp
and
IAG
count 25% of their insurance profits from investment income while
QBE
places a 40% figure on its profit through investment and the current climate could have a marked effect on performance.
Playing down the current economic trends, IAG CEO and managing director, Mike Wilkins, told the
Australian Financial Review
, that much of the insurers profitability is tied up in short-tail risk such as home and car policies and the low bond yields have a majority impact on long-tail risk.
"We're aware of it [low bond yields and interest rates] at the moment. We think that we're able to compensate for it and we haven't changed our investment philosophy, so all of our technical reserves continue to be invested in cash and fixed interest," Wilkins told
The Australian Financial Review.
"If you've got a long tail book of business [such as] workers' compensation and big liabilities, then it becomes much more of an issue because you're holding those assets for several years."
The worry comes one month after IAG
revised down their earning expectations for the coming year
thanks to a string of natural disasters throughout New South Wales and Queensland.
IAG also made headlines last week as Wilkins called on Australian businesses to increase their investment throughout Asia as he
revealed that the insurer has taken a stake in an insurer in another fledgling market.