Effects of the Royal Commission – eight months on | Insurance Business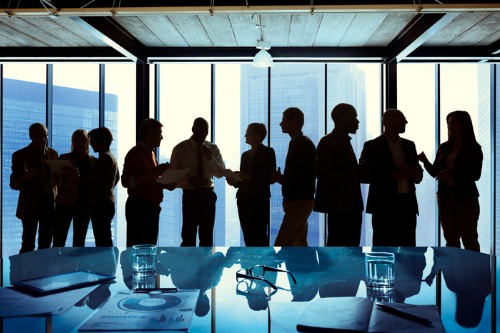 It's been eight months since Commissioner Hayne submitted his final report to the Governor-General, with 76 separate recommendations designed to halt questionable practices within the wider financial services industry and prevent any further misconduct.
While the dust may have settled somewhat since then, the reverberating effects of the commission are still being felt across the industry, as organisations put Hayne's recommendations into action and attempt to rebuild the public trust that took a battering.
Suncorp was among the major firms to receive a significant degree of criticism during the Royal Commission and the firm had a hellish half-year as a result, with profits sliding 44.7%.
Gary Dransfield, the firm's head of insurance, was called into the witness box during a round of public hearings and found himself apologising to a former customer who had previously took to the stand.
"Seeing the witness give evidence puts a human face on what happened, how we failed the Heald family," he said. "I think we got an entrenched position that was difficult to individuals to get out [of] and for the organisation to get out of."
Now, eight months on, Dransfield has weighed in on what lessons were learned from the Royal Commission – both for Suncorp and Australia's wider insurance industry.
"Following the Royal Commission, we need to consider the complex cultural issues highlighted that are driving mistrust in our industry," he said. "We must better serve our customers by designing products people understand and can easily compare."
Speaking to Insurance Business, Dransfield also pointed to the importance of big corporates remaining in touch with the end customer and their unique needs.
"More than anything, we must be there for the most vulnerable members of our community by having skilled staff trained to listen to the signs, hear a customer's concerns and be able to provide a solution that suits their needs," he said.
"At this pivotal point, we need to rebuild trust, demonstrate our value and always deliver on the promise to be there for our customers and communities."
Prue Willsford, CEO of ANZIIF, echoed Dransfield's sentiment around the importance of truly listening to customers and giving weight to what they have to say.
"The key lessons from the Hayne Royal Commission are to listen and to act," she told Insurance Business, adding that this is true for both internal procedures and external activities.
"Internally, lessons can be learned from the front-line teams and other key indicators such as claims resolution data, complaints, IDR data, and risk and audit controls that will assist in meeting community expectations," she said. "Listening and then acting on the data to constantly improve will make a consistent difference."
Externally, Willsford said growing community expectations must be heard and acted on.
"Increasingly, the regulatory approach will provide stronger guidelines focused on active oversight, proactively improving processes and reducing consumer harm," she said. "Overall, this will support truly customer-centric businesses to succeed."
While Berkshire Hathaway Speciality Insurance escaped any specific criticism from the Commission, the firm's Australasian president said the final report is valuable for the entire industry.
"The key is getting the fundamentals right: maintaining a set of principles and building a culture that will establish 'true north'," he said.
"While new regulations and policy responses to the royal commission are still emerging, if you get the culture right and establish a strong set of values, you can drive the right outcomes and avoid the types of product and distribution issues highlighted by the commission."
It's an approach he stressed had long been in place at BHSI.
"The importance of operating with integrity and taking a long-term perspective has been hard-wired into our business; from there, we operate with humility and continually test if the business is delivering the right behaviours," he said.